Unreal Engine 4.27 brings features and updates for all creators offering a production ready feature set for Virtual Production and newly added functionality for AEC and manufacturing users which continues to put Unreal Engine at the forefront of technology. Unreal Engine 4.27 provides the right tools and workflows to get the job done.
GPU Lightmass provides high-speed baking for same day lighting and layout changes and Multi-GPU support enables wider camera and simultaneous dual camera shooting scenarios for In Camera VFX. Production ready pixel-streaming gives our users greater creative freedom and more choice over how to deploy Unreal Engine. RAD Game Tools has joined Epic Games, and the Oodle Compression Suite and Bink Video are now included for all Unreal Engine developers.
Unreal Engine 4.27 will be compatible with UE5 when it becomes available next year.
See the full release notes here and drop your feedback below!
Unreal Engine 4.27 Feature Highlights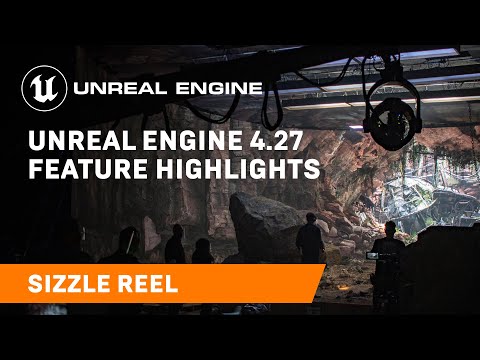 KNOWN ISSUES
For a complete listing of known issues affecting Unreal Engine 4.27, please see the Unreal Engine Public Issue Tracker .
If you discover new issues with this release, please report them using the guidelines in the link: How to Report a Bug .