Its been all about flamethrowers this week and I think I finally got the finished result
Here is the little video of my project!
After starting to use references, I got this result of my flamethrower project:

Fantastic stuff! Are you going to do a tutorial/release it on the marketplace? Seems very refined.
One week WWII M2-2 flamethrower project, end results:

Age of Reconstruction: Industrial equipment
Just some recently modeled and animated industrial equipment for my game, Age of Reconstruction… don't mind the fog, I forgot to tell the weather cell blueprint to tone it back down once the character leaves it.
This looks great!! Good work

Thought I maybe could start a little Star Wars project myself.
Working on those Droidekas:
New little picture from my project!
Water: https://forums.unrealengine.com/showthread.php?69070-WIP-Physical-Ocean-Surface-Developing-a-Realistic-Water-Shader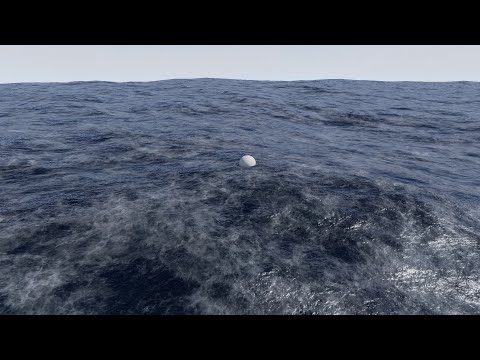 I'm the lead programmer and vfx artist on a SCAD student project called Among The Dark. Here's a sneak peak at some of my vfx,lighting, and UI. Also, credits to my buds characters, and my teams props and level designs. This is early Beta footage:
https://youtube.com/watch?v=uApgjrwWEeU
Lots of lovely programmer art in this one :D.
I've been testing out using my spline movement approach to power a side scrolling shooter, something like Defender. I've also been working on a trigger system to dynamically adjust the camera at various points within the level.
Just a little showcase of my project on this thread aswell, I hope you guys don't mind

Beautiful environment work Crushed and Belmin. Nice work. =)