UVRF is 'hand presence' cross platform template including hands that are properly placed in space (per platform), properly animated, allows interaction with objects including UI elements and locomotion. UVRF is what we use internally at iNFINITE Production, we've completed many projects using this framework. Ensuring it's both production ready and feature rich.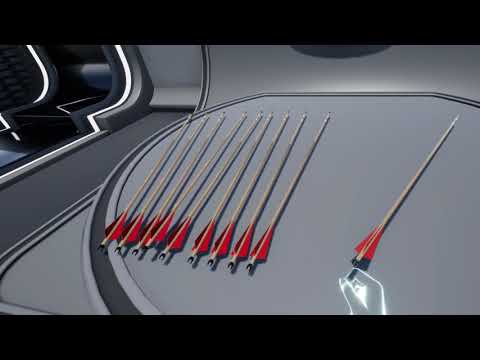 Downloads
Stable version: 2.0
Link: https://www.infinite.cz/downloads/uvrf.zip
Preview version: 2.1
Available on Discord ( http://discord.gg/rnEpcujtNr)
Change log
Features
[ul]
[li]**Animated Hands **supporting both SteamVR Input 2.0 (Index controlers) and Oculus Touch on PC and Quest.[/li][li]**Grabable component **for object interaction with hands.[/li][LIST]
[li]4 ways to grab an object[/li][LIST]
[li]Relative grab aka grab anywhere[/li][li]Fixed grab where position of object in hand and hand anim is defined[/li][li]Directional grab to move along side one axis, for sliders, levers, doors[/li][li]Rotational grab for rotation alongside axis, for valves, hatches etc.[/li][/ul]
[li]Object interaction using controllers - Thumb action event (for facebutton) and Index action (for trigger)[/li][li]Notifies on grab and release[/li][li]Highlights when an object can be grabbed[/li][/LIST]
[li]Locomotion options[/li][ul]
[li]Free movement with snap or smooth turns[/li][li]Teleportation[/li][li]Disabled[/li][/ul]
[li]Laser Interaction with objects in world using Laser Interact Component[/li][li]UMG Integration[/li][ul]
[li]UMG widgets can be operated both using index finger and lasers[/li][li]Several prebuilt widgets to address most common use cases[/li][LIST]
[li]Keyboard for text input[/li][li]A text field type button that will spawn keyboard when clicked and despawn when clicked elsewhere[/li][li]A few options to select numbers - animated sliders, dropdown menus or +/- components[/li][li]Buttons[/li][/ul]
[/LIST]
[li]Support for interaction using just fingertips (buttons etc.)[/li][/LIST] Compatibility
Unreal Engine 4.26
SteamVR Input 2.0 (Valve Index controllers etc.)
Oculus Input (Touch for CV1 / S / Quest / Quest 2)
Tutorials
1. Project Setup
2. Grabs and Object Interactions
Documentation
https://www.infinite.cz/uvrf
Licence: MIT
I've managed to squeeze some time to get this out, including documentation and 2 tutorials to get you started. Shout out to Mr_Squarepeg who went to ask in Machizzle discord if it's ever coming, making me realize there are still people who want this. Anyway enjoy and if you'd like to support us, please check our upcomming VR game Machizzle. I'm not sure if I'll be able to support this in the future, as all my attempts to get any basic funding or even support for this project failed, so this might be the final update. But enjoy. Feel free to strip it by any functionality you might like or hacks.