WHAT
On this week's livestream, learn how to create a project agnostic, VR spectator camera in your UE4 project. Our team will also demonstrate how it can be used to record trailers for VR games, or to create local asymmetrical multiplayer games. Make sure you have 4.21 installed if you want to follow along!
WHEN
Thursday, Feb 21 @ 2:00PM ET - Countdown
WHO
Victor Brodin - Community Manager - @victor1erp
Amanda Bott - Community Manager - @amandambott
RESOURCES
Project files (you must be logged in to the forums to access)
**ARCHIVE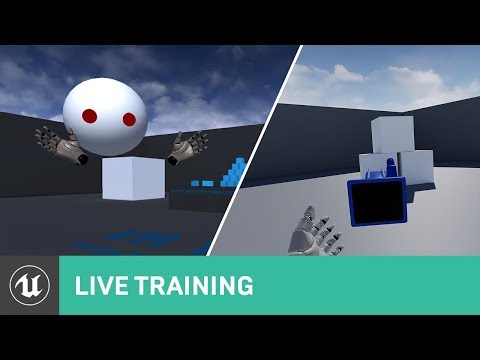 **
Feel free to post your questions here and we'll try to answer them on the stream!