[FONT=Lucida Sans Unicode]No More Light
[FONT=Lucida Sans Unicode]​
No More Light is a unique breed of hardcore survival horror video game where you will find yourself in a large destroyed open world occupied by the Aliens. Their plans are unknown. They are changing the climate, hunting our species down and infecting our lands. You have to do everything to see the next day. Explore vast, abandoned countryside, lose yourself in an immersive, survival experience, and live to fight another day.
The year is 2012, and the long-awaited Apocalypse has come. You are all alone. Alien invaders roaming around. You can run, but you cannot hide. The resources are scarce and unstable. Because of the constant pressure and struggle to survive, No More Light has a depressing, post-apocalyptic atmosphere, what you will not forget.
3 words : Dry & Dead & Green
Discover the enormous map of No More Light. Explore cities, farms, military bases, and caves in the countryside of Colorado. In our fast-changing dark world there is only one thing that is for granted: you are in danger. Are you prepared?
Survival
Survival is not based on the usual "Eat and drink" principle. Our main goal is to create a videogame that promises a difficult, but enjoyable survival mood. Accordingly, our plan is to skip adding many typical elements. With this solution, we would like to achieve to create a more experienceable game with full of risks.
No Patronage
The game is quite a challenge for its players. No More Light makes you think, thereby providing accurate information without any answers. Here, you have to earn your own right to survive. In addition, there will not be any GPS system – you have to search for the given locations.
Quest Out For Supplies
In No More Light you can find more than one hundred gear items including weapons, first aid supplies, clothes and any other tools.
Large territory
While exploring a large territory in a U.S. countryside in search of valuable supplies, unique environment and unpredictable weather awaits you there. Every factor randomly affects the player. Therefore, danger never leaves you.
**Difficulty **
The difficulty of the game is not changeable. Only the strong and persistent players can become true survivors
Gameplay
Only the constant struggle is permanent. While fighting against aliens, you must deal with the ever-changing dangerous weather, battling for the few resources left behind. Fight against the bloodthirsty aliens and save the survivors. Every shot counts. Every moment you get hurt, every wrong decision could lead you to death.
Weather
As the most important element on the Earth, weather influences the action on a large scale. You can control it as well and if you skilfully tact, you have the chance to experience how sunup looks like in this postapocalyptic universe.
Shelter
Shelter is the player's safe resort where you have a chance to sleep and recover after a serious hunt. You can trade here or communicate with fellow-beings and friendly aliens.
**Swarming **
The concept of swarming consists of several things. As a result of this aligned phase, dynamic weather and aliens join forces with each other. This consequence assigns the action what the player can also affect.
Weapons and Prey
During the playthrough, with proper skills we may pick up many weapons and objects. We can find tools from a classic weapon to the quite rare ones (e.g. flamethrower). In addition, we can take possession of the alien tribes' weapons and ammo. Even if our prey is a working battery, we can use it or sell it for payment.
Rescuing
No More Light enables you to rescue other survivors, which is going to be another touch-and-go business. Your task is not only to get them from one place to another during constant attacks but you also have to take care of their needs and the most important thing is, you have to save them.
**Quests **
Quests start as part of the main plot when the game begins, but the player can reckon with side quests as well and special hidden tasks. With the latter, you can unlock secret hideout-coordinates. In these places, if you are lucky enough, you can find serious equipment or in a worse case, you may be trapped.
Skills
The game will also contain a realistic skill system. The character will not get experience and skill points to
spend, similar to a fantasy rpg in our case the player have to use a specific skill to get better in it.
**And many more more…
**
****

https://forums.unrealengine.com/core/image/gif;base64

​** **
**-Platform : **PC (Soon Xbox or Playstation)
**-Client : **Steam , Epic Games Store
-Release Date : 2021
-Type : Singleplayer (First version of alpha Survival mode),Beta version get Story Mod
-Genre: Open World, Survival Horror
**-Cost of Game: **$29.99
I started to work on this project for a little over 2 years now, without any knowledge in game developement whatsoever. Since then the game started to form up, and so did our little team.
Our goal is to create an unique survival experience for every post-apocalyptic fan gamers out there. Quality is top priority for us, and we have passed many milestones already.
We hope that we can win MegaGrants which we applied for, since there is no funding behind us at the moment and that would help a lot to finish our game as soon as possible.
Greetings from our small Indie team, from Hungary.I hope you like our project
More Screenshots & Videos :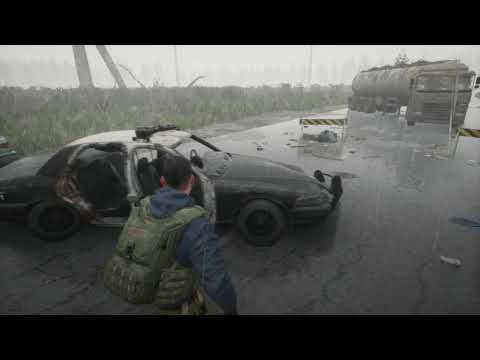 **Discord : **