Hey everyone,
After the discussion on Lordink's question here i managed to get a dynamic DoF system working using the blueprint FPS template.
Here's the end result;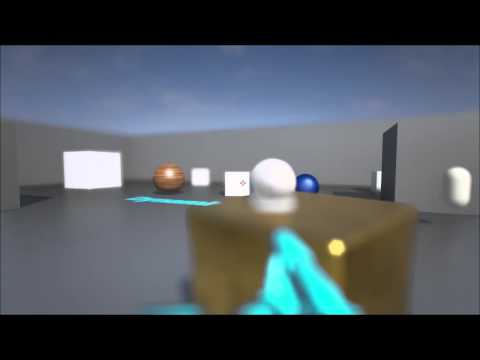 You can see the collapsed nodes and the macro together with the rest of the BP in full res. here;
-Blur type, scale, interp speed and trace distance depend on your project so you can set them as you like. You can also set the transition speed dynamically with a little more calculation. And you can increase/decrease Near and Far Transition Region by adding/subtracting whatever value you want to focus distance.
-You need to set Max Bokeh Size inside the blueprint(Make PostProcess Settings node), otherwise it uses the default value even if you set it in the camera component's options for some reason.
Wiki post for more detailed explanation:
Let me know if there is anything else that can be added or changed and hope you find it useful!