EDIT: The toolkit has been released! I've started a new thread here.
Finally the blueprint I've been working on for the last few months is on the Trello voting boards: Advanced Turn Based Tile Toolkit!
My aim is to make it the best starting point possible for making your own turn based strategy games in Unreal Engine. If you're planning to make the next XCOM, King's Bounty or Final Fantasy Tactics I hope this blueprint will give you all the basic tools you need and save you months of development time. I've spent countless nights working on this blueprint and am planning to add several more features after the initial release, available as free updates.
This is a game genre that I'm passionate about, and I want to see lots of great turn based strategy games be made in UE4 in the coming years. To explain the blueprint in more detail, here is the description from the marketplace Trello:
"*This blueprint provides all the basic components needed to start making your own turn based strategy game. The grid based path finding algorithm includes options for variable movement cost and diagonal movement, and runs fast even on large grids. The system supports both square and hexagonal grids.
Top down camera controls are included for rotation, panning and zooming as well as smooth pawn movement using splines. Levels can be built directly in the UE4 viewport, where you can easily add your own meshes and drag and drop levels in minutes.
Basic artificial intelligence is provided, giving computer controlled pawns the ability to navigate grid maps and attack enemy units. Customize pawns by changing their speed, damage, range, AI presets and more. A visibility system using traces lets you determine what tiles a pawn can see and which it can attack from its current position.
All grid math is calculated independent of any meshes, making you free to display levels however you want. Everything is done in blueprints, making customizing the system possible even for non-programmers.*"
If this is something you would like to see on the marketplace, please throw me a vote on the Trello boards here. Ask any questions you may have below and I'll try to answer them as soon as I'm able.
New tutorial videos:
UE4 - Advanced Turn Based Tile Toolkit Tutorial - 1 - Setup: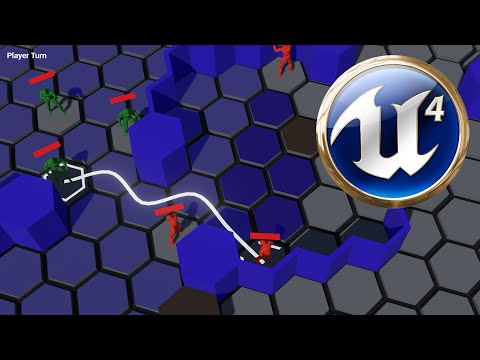 UE4 - Advanced Turn Based Tile Toolkit Tutorial Two (Return of the Ts) - Customizing the grid: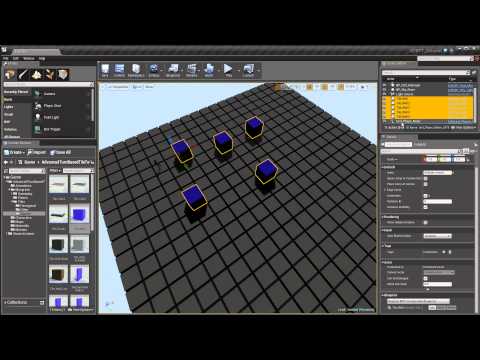 Video of the blueprint in action: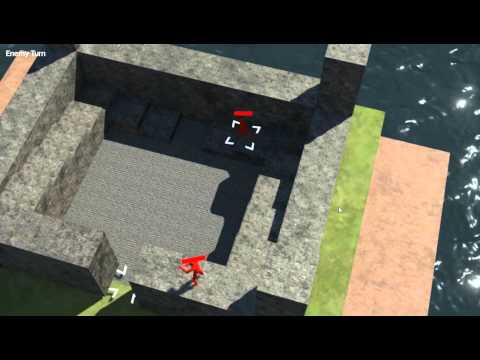 Screenshots:

If you want to see some of the steps I took in making the blueprint look through my old Work in Progress thread. Now that the blueprint is on the Trello I'll be posting future updates in this thread.