Hi everyone,
Michael from Space Dust Studios here - we're a Melbourne-based indie video game developer made up of ex-devs from Dead Space, Battlefield, Need For Speed and Silent Hill.
Last year we broke away from the AAA corporate world to start our own game dev studio. We spent some time in pre-production on a few concepts, and just received a chunk of funding from Film Victoria (a government assistance program) to develop a vertical slice for Obliteracers (formerly Space Dust Racers).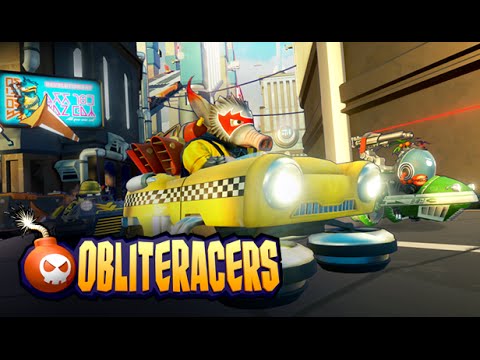 Steam Page: Link
It's a love letter to games like Micro Machines, Mashed and Circuit Breakers, except we support a stupidly high number of couch co-op players with some novel controller tech.
We made the switch to Unreal Engine 4 about 3 months ago and so far we're loving it.
We're running a dev blog here where we discuss our transition from Unity 4 to Unreal Engine 4, and challenges we're facing as we complete the game:
We'd love to hear your feedback on what we've done so far. UE4 has presented some interesting challenges along the way, but each version is getting more and more solid, and the full-source access has been a huge help.
Cheers,
Michael