So, call me crazy. But I have these three awesome nodes: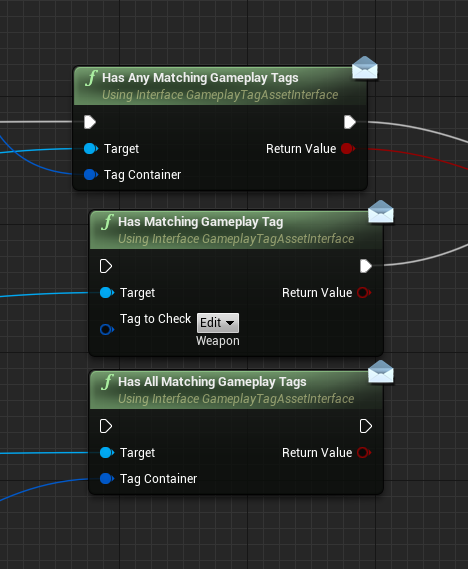 Yet, I can't use them…because…


Yo… CannotImplementInterfaceInBlueprint
Obviously, I can just create my own actor parent class and use the darn interface and expose that to Blueprints… But… what is the reasoning behind NOT allowing us to do it from BP? Why even have the other nodes available then.
Unless there's something I am missing completely from the Gameplay Tags workflow. Yes, I know there are other ways to query Gameplay Tags. But, I want Gameplay Tags in EVERY actor I use basically. So I want my parent actor class to get the interface so that I can make this system work like it should.
Actually, this is sort of bugging me that not every Actor Class has a Gameplay Tag or Container by default either. I mean we have Actor Tags/Component Tags (which I don't see the purpose behind those anymore with this)
Anyway… last pic:


← nani ???