I have tried to watch as many tutorials as I can about this but still can't seem to work out what is best for our project.
Our project is a mostly outdoor world but does have some dedicated indoor scenes which are very dark. We can stream those in as separate levels so that is not a problem however the open world needs to be light outside but with dark interior sections. One example is we have a rollercoaster that begins in an enclosed station, goes through a dark tunnel then comes out in to sunlight. The train needs to be fully dynamic.
Here is the tunnel section which will be completely closed off eventually but with a skylight it is too bright in these interior sections:
When I remove the skylight it looks as it should: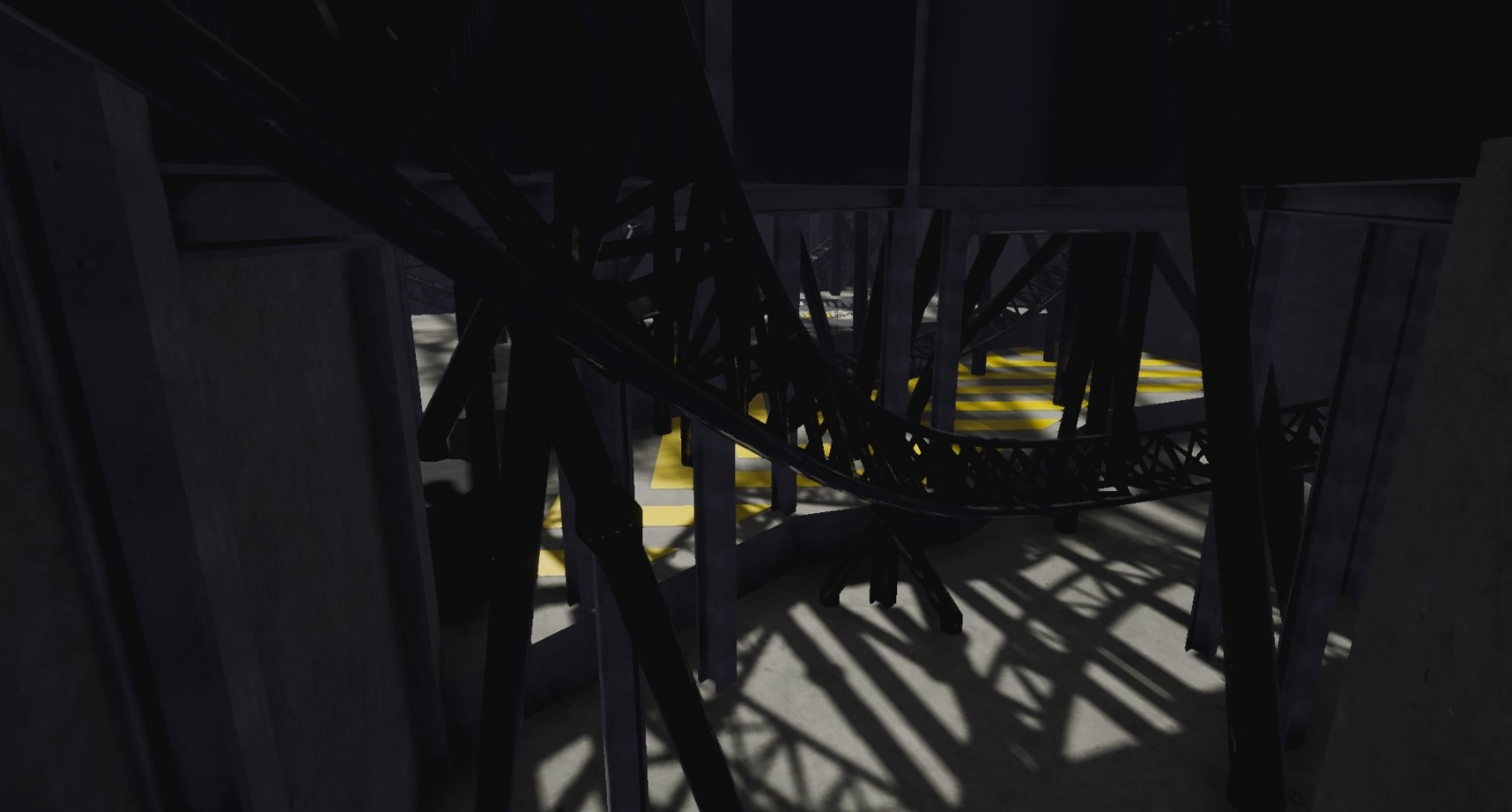 And as you can see, in the outdoor open world scenes having no skylight is not an option as the shadows from just the skylight alone are far too intense:
With skylight: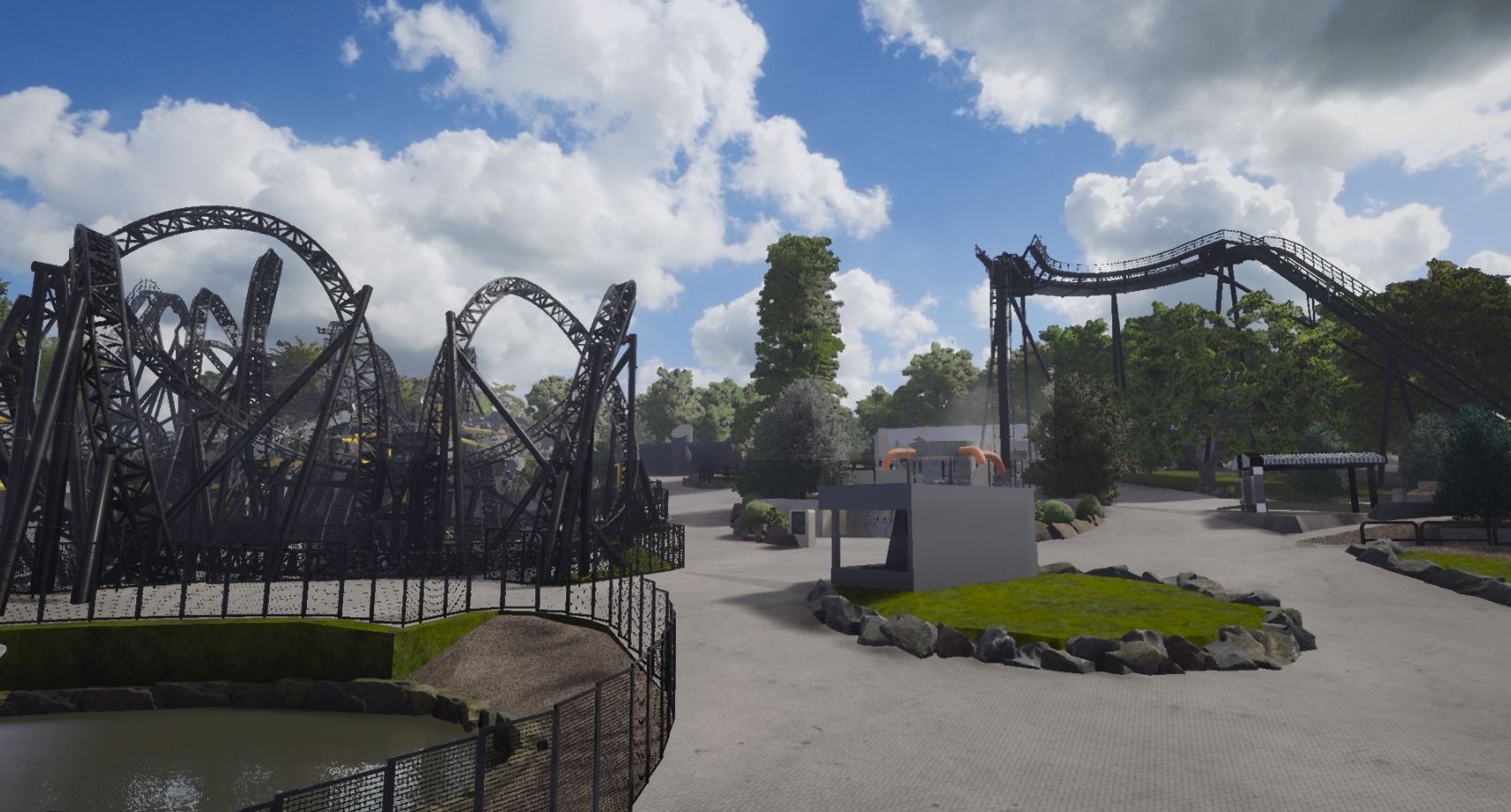 Without: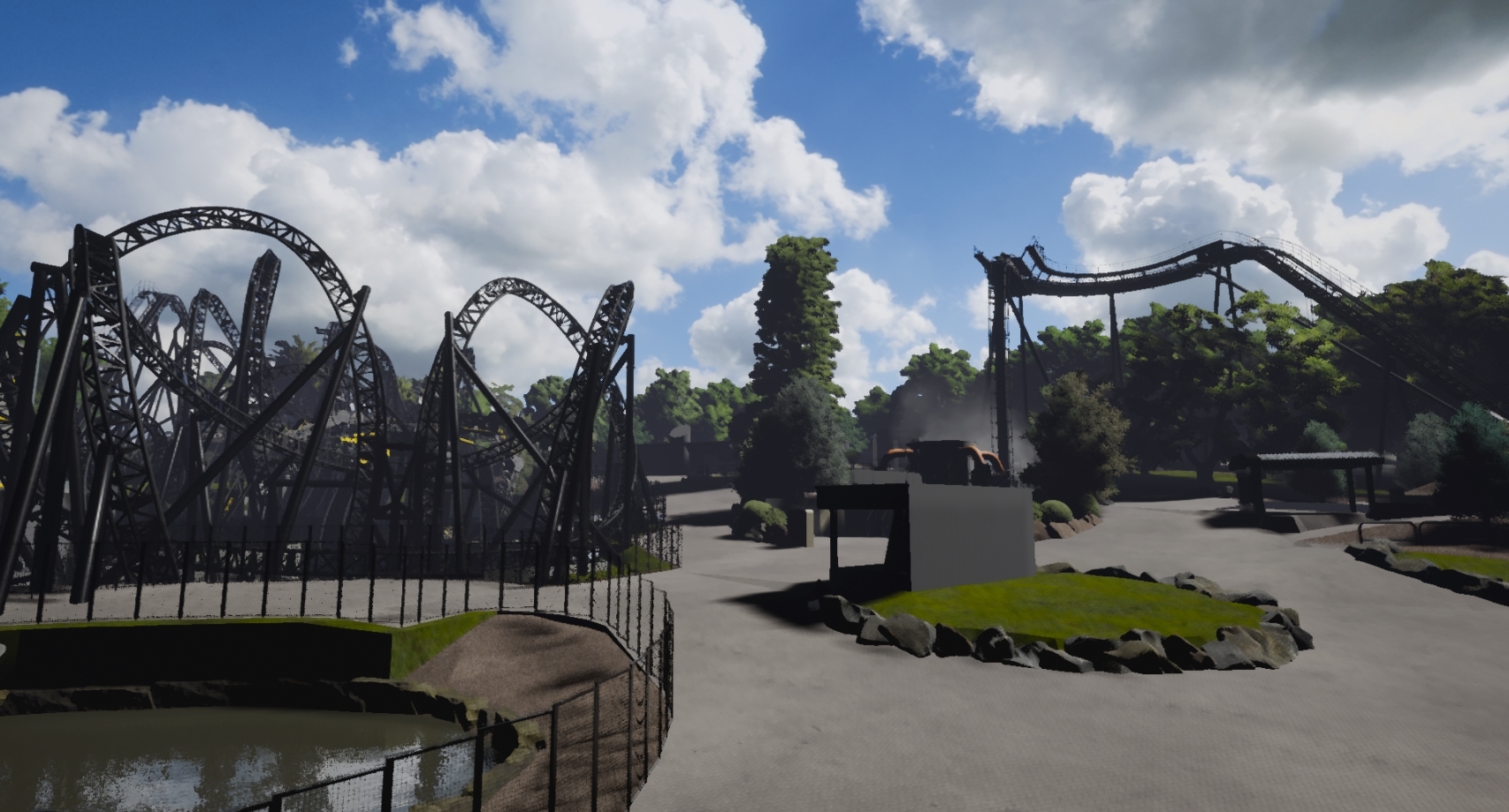 Another example the tunnel at the bottom of the image should be very dark:
Skylight: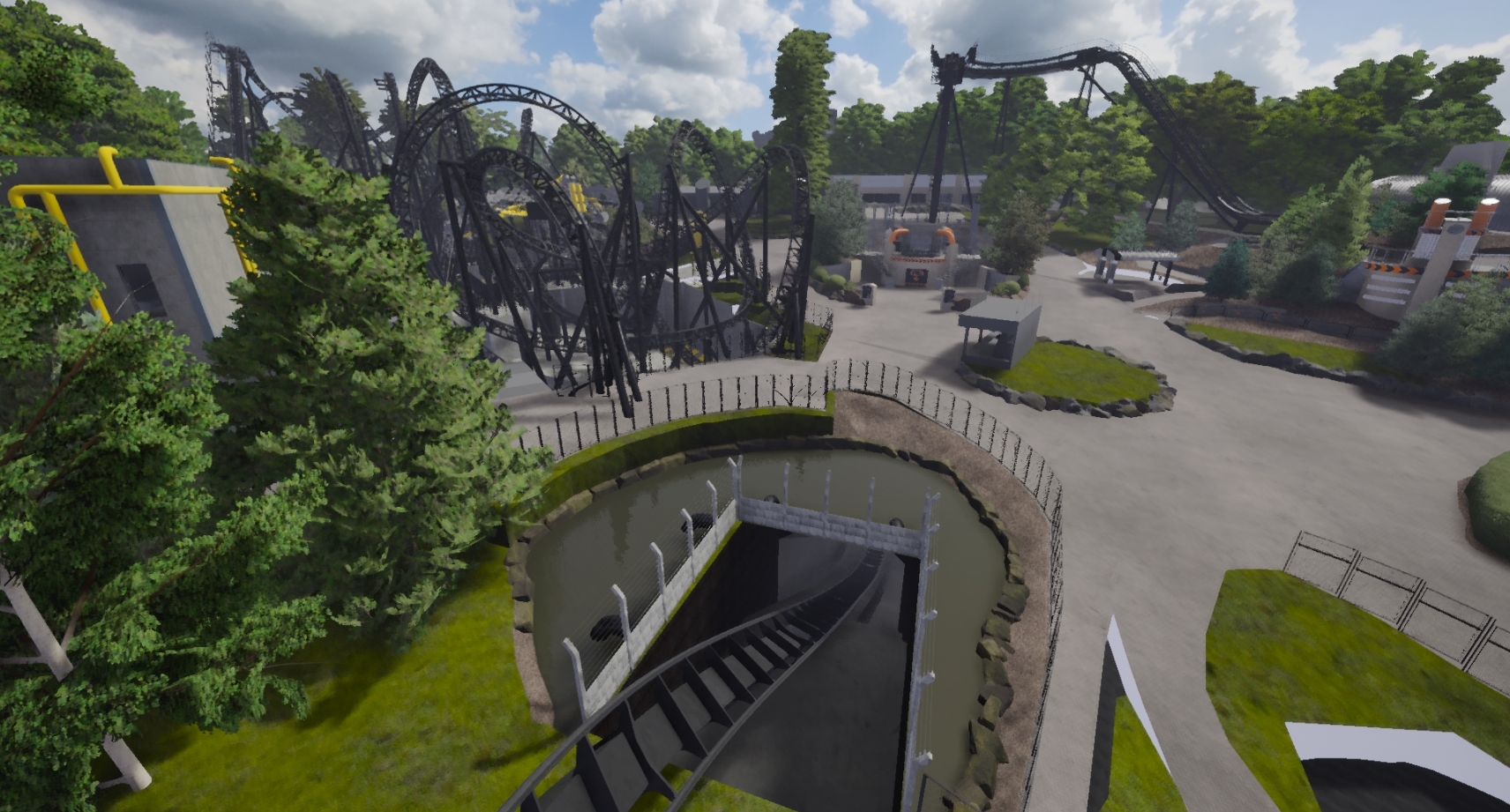 No skylight: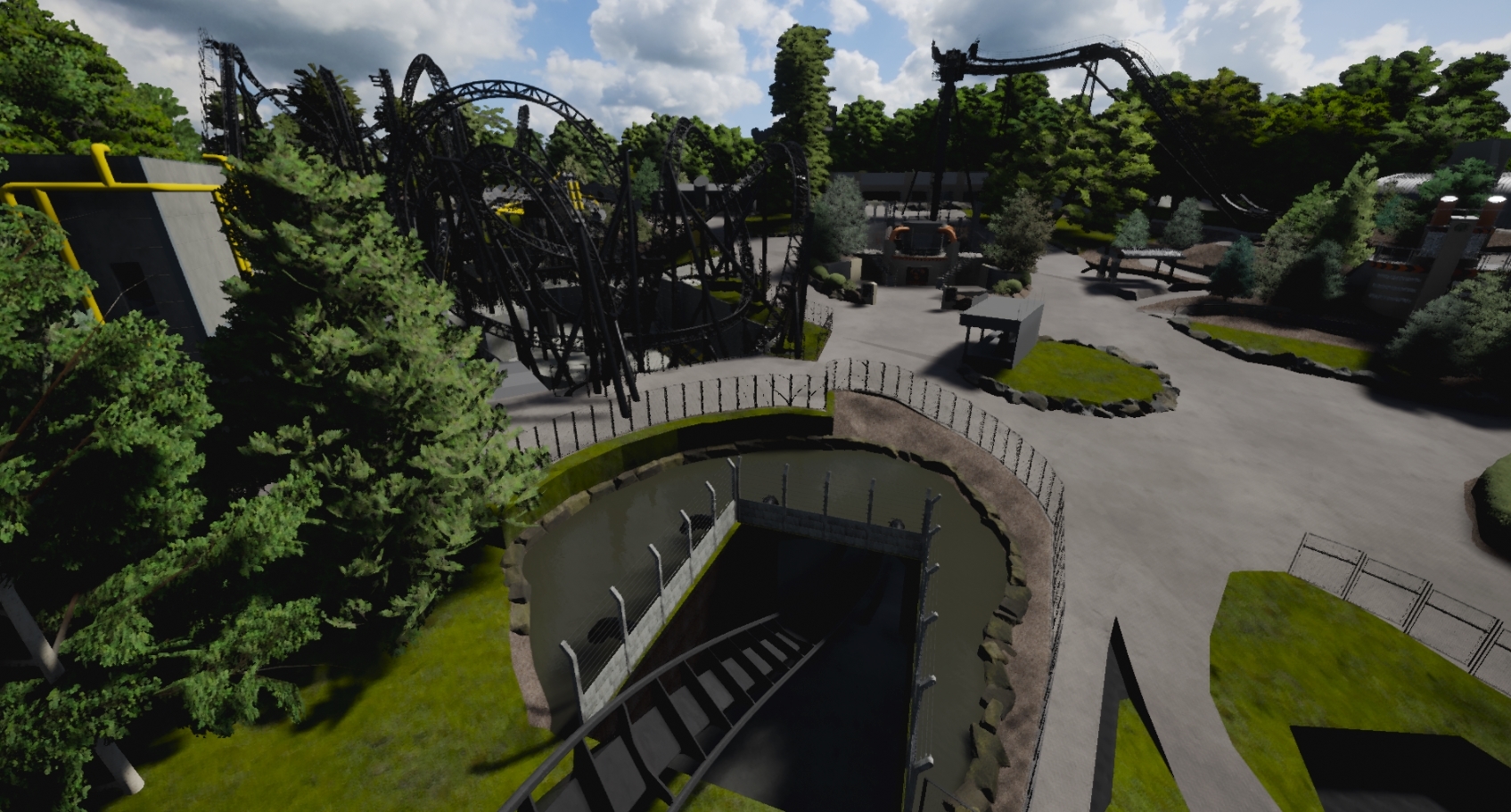 I apologize if this topic is very over asked but I am at a brick wall with what to do. Keep in mind these dark sections still need a coaster car to pass through fully dynamic.
Any suggestions would be very appreciated!