Hi everyone!
I am Carlos Coronado, currently redoing MIND: Path to Thalamus in the UE4 and VR. In this thread I would like to show you something I've been working in the last months: my approach to first person controllers for VR. To sum up, I've been watching how we humans behave when we walk and turn and I've tried to imitate this process in the VR. No, this is not about realism. This is about a more natural way to control shooters in VR.
For me, moving the direction of the player's body with the left mouse or joystick has always been a problem, because when we do so, the feeling we get is the entire world is rotating, but our physical head has not moved at all and that may cause dizziness to a lot of people. In the other hand, as VR developers I think we want the player to move the head (but not too much so they don't feel tired) to get a better inmersion and this new system I've made is also a good way to achieve that. Let's get to the point.
If you want to rotate your body, first you look at the direction where you want to rotate, then you press the "rotate body" button (could be anything: left trigger, E, Q, a number, middle mouse button…) and then your body rotates where you are looking at. This button also have a second mode: if you constantly press the button, your body wil always rotate where you are looking at. Amazing for running! So… yes… you are moving the player with just one hand and rotating him with just one button! Then, what awesome stuff can be do with the other hand (the mouse hand or the right joystick hand)? Well, let's use it for shooting! Use the mouse to move a crosshair in the screen… just like in on-rails shooter arcade games such as Time Crisis or The House of the Dead. What about aiming? Well, I've done some tests and aiming doesn't feel good at all. I mean, it is indeed too realistic to work in a game. Fortunately, there're good news still. I have tested this with a lot of people and about 75% of them prefer this new way of controlling shooters. Of course, there is a 25% that still prefer the old school way. Don't worry. With this system the right button is free to use and while you hold it down, you will move your player as you have always been doing… but with 100% free screenspace to aim!
There is still a lot to do, but I think this is completed enough to show this to the world. A big company working in VR asked me to show this to them and so I did a month ago. No answer from them still so if they are not interested I hope you are! To sum up:
WASD or joystick to move the body
Look somewhere, then press the "rotate body" button to reorient your body in that direction
Constantly press the "rotate body" button to always rotate your body where you are looking at
shooting and aiming as in time crisis games
gets rids of the tank mode problems in the old school method
no limits, tricks ore workarounds like moving the mouse in the center of the screen is used for aiming and moving a lot the mouse is used for rotating
All was done using blueprints in 4.6 and the template I've used to develop thisthe template done by mitchemmcbut I am planning to redo all this in my own template system


Well… here are three videos showing how the system works. Sorry for my English. This was all improvised and I didn't had time to make a script for it.
Moving: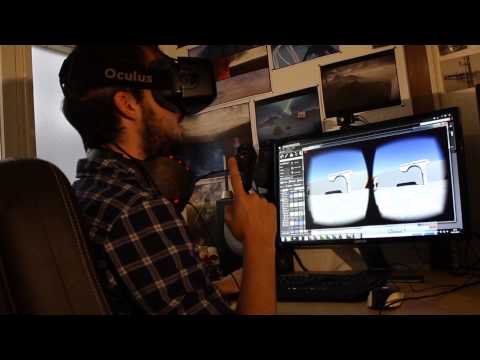 Shooting: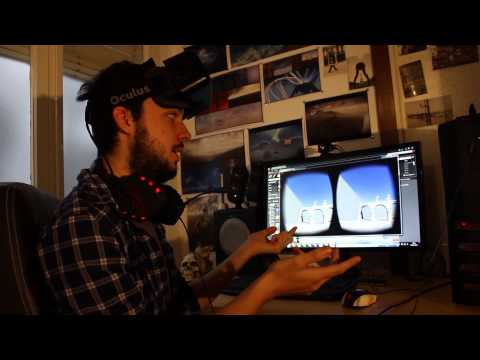 Menus and grabbing objects: