WHAT
In this stream, Wes Bunn takes a look at the quickest way to get a humanoid character up and playable from a Skeletal Mesh and a series of animations. We'll talk about different workflow tips for the various types of animation assets (Anim Blueprints, Blend Spaces, and State Machines vs. AnimMontages). Also, we'll try out some subtle things you can do to improve the realism and look of your character's movement.
Bringing a Hero from Paragon to Life with UE4 by Laurent Delayen
WHEN
Thursday, January 25th @ 2:00PM ET - Countdown
WHO
Wes Bunn - Sr Technical Writer - @wes_bunn](https://twitter.com/wes_bunn)
Amanda Bott - Community Manager - @amandambott](http://twitter.com/amandambott)
Post any comments you have for the team in the comments below and we'll try to get to them on the livestream.
**ARCHIVE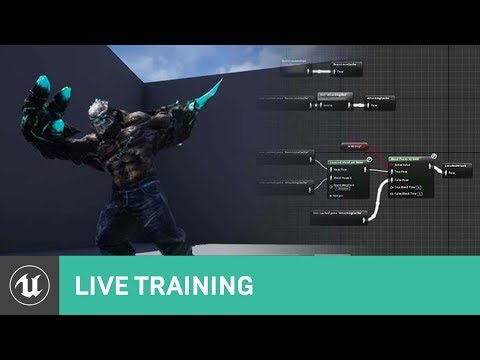 **