Edit instances of the Instanced Static Mesh Component and HISM Component in Level Editor (move, rotate, scale, etc).
Cloning Features any actor
This plugin allows you to manipulate instances (Instanced Static Mesh Component and HISM Component) as with ordinary actors in Level Editor Viewports:
Allows you to: Move , Scale , Rotate, Сlone / Delete instances
Advanced Cloning Features: Cloning without gaps, etc
Add Delta Transform for any actor (Location, Rotation, Scale)
Join Static Mesh to Actor with ISMC or HISM Component
Creating an actor with instances
Supports Snap operations (built into Unreal Engine Editor, RMB menu -> Transform )
If you want to change instances, click "Editing Instances" (Pick Instances Mode for 4.20 - 4.22). Select instances. Move them, remove and etc as ordinary actors. To apply the changes, press the "Editing Instances" button again.
During editing, instances are turned into Static Mesh Actor, after editing, they are turned back into instances.
Video: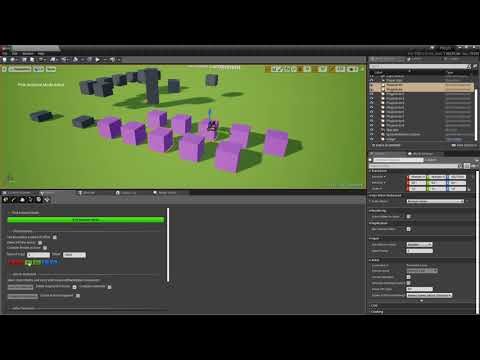 Marketplace:
https://www.unrealengine.com/marketp…nstance-editor
Cloning without gaps: option 'Use BoundBox instead of Offset' and option Consider Rotate of Actor (for 4.23 and above)
Version log:
Version 1.0 - 1.9:
Added Radial placement (for 4.23 and above)
Bugfix: after "Recreate instance" Ctrl + Z was not available
Option 'Use BoundBox instead of Offset' for clone actor now suppor option 'Consider Rotate of Actor'. Now it is available for 4.23
Editing instances created by other utilities
Plugin can edit instances created dynamically in the scene
Added function to convert Instance back to Static Mesh
Creating actors with instances