**EDIT: Please There is an update in the last page

**
Hello everyone!!
I'm a student of a 3D Games Design postgraduate course and for the final assertment of one subject I'm doing this project.
The project itself its a part of a cathedral , with some basic props. The textures that you can see in the screenshots are just placeholders.
I'm really stuck with the illumination because I can't achieve what I want and I have tried like 10 times to re-do the lighting…
First of all I would like to show you some references (all made in UDK or UE4) that have the lighting level that I would love to achieve.
&d=1413421105
&d=1413421125
Well the ilumination of this project is simply amazing. I really like the illumination from the side that you can see the godrays
UDK Project (cant remember exactly where i got the refs)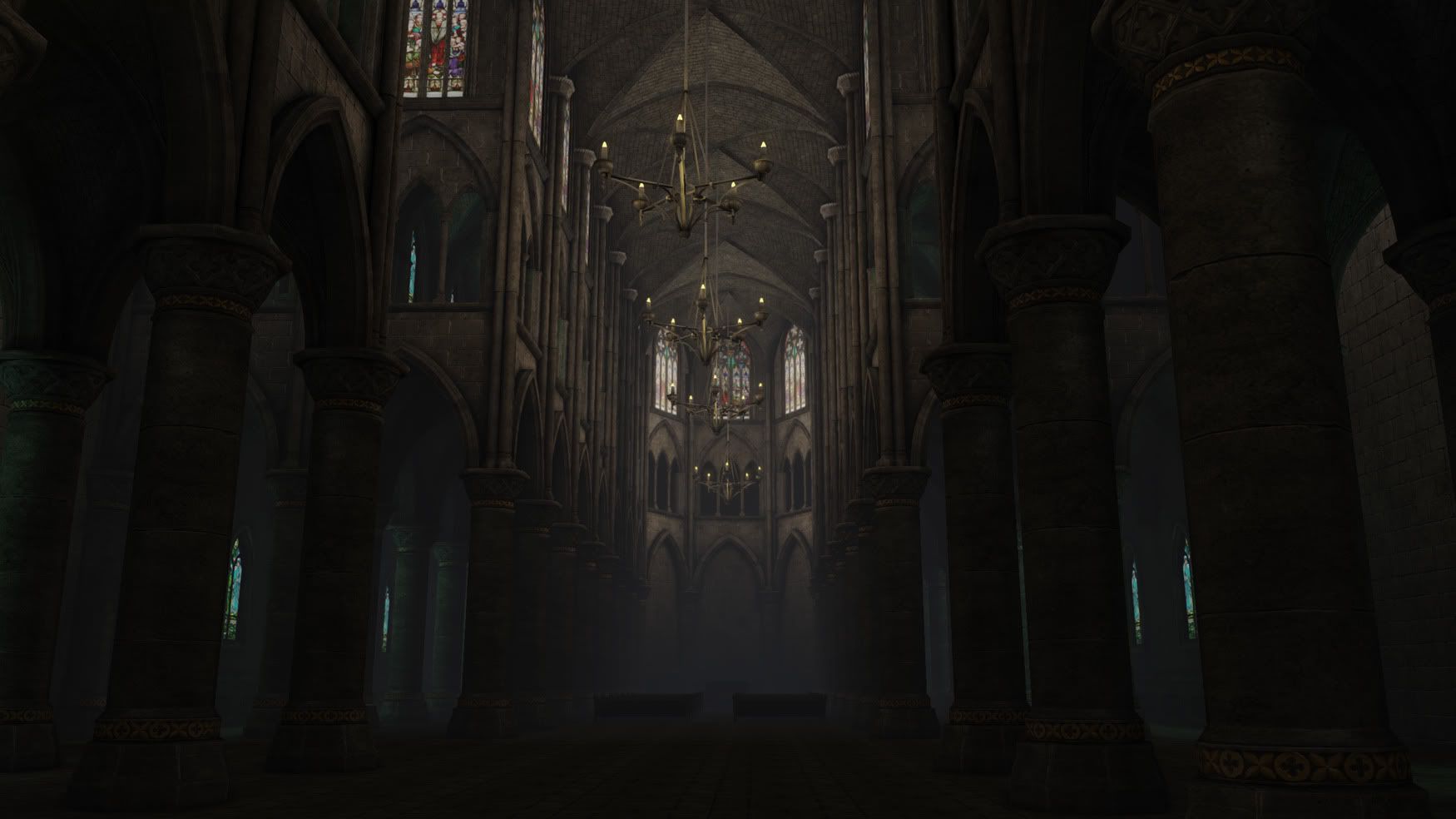 Although this illumination is simplier and darker at the lower part of the scene, the global illumination is really nice and you can see everything clear
I would really like to do the illumination like those projects but I'm really finding problems with it and I'm starting to be desperate…
The small lights like candle lights or lamp lights are not a problem but the main light source is the one I cant do…
And here it is my problem:
First of all , unlit mode so you can see the props and everything looks fine (some textures as placeholders)
Material of the stained glasses and the other windows have the same type of material.
Regular material of a wall and a bench.
This project is the one I did a lot of test but now it only has one directional light that I just added with those parameters and look the results…
As you can see, weird shadows and light parts in the geometry, weird shadow differences and well… you can see it…
There are NO GAPS between geometry, some of them I had to overlap them a little bit.
I want to try it in a new project but I dont really have time to again put the asset 1 by one and do the layout again.
Thank you very much and I would really appreciate your help because I'm running out of ideas…