Hey everyone,
as you can tell from this topic's title, I am not sure how to name this issue which is maybe the cause why I didn't find someone other who already asked this question. So… sorry in advance for a potential double post.
I encounter a strange issue that I do not have within PIE, only in a packaged build. It is best described by viewing the following video. But keep in mind, that YouTube's frame rate limitation already covers much of the problem. In reality, it is even worse.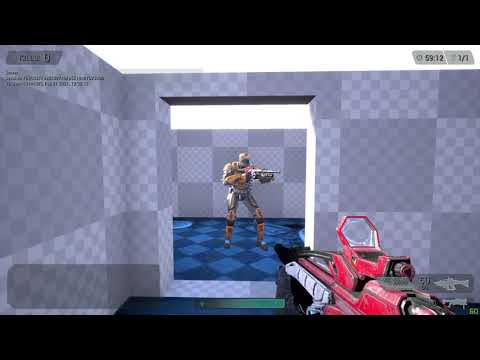 The extend of these jittering frames decreases if I limit the FPS to a much lower value as demonstrated in the video. I don't have this issue if I run the game in PIE mode.
Some Information:
The project builds on top EPIC's shooter game example running on UE 4.25.4 with Windows 64bit as its target platform. Settings are optimized for Desktop & Max Quality without any custom settings applied.