Hi All,
Just submitted Shadow Stealth, a code plugin implementing "hide in the shadows" gameplay mechanic, perfect for thieves, assassins and alike. All the features are easily accessible from Blueprints**,** including very easy integration with AI Perception**. **No C++ knowledge needed.
See what it's good for in the trailer: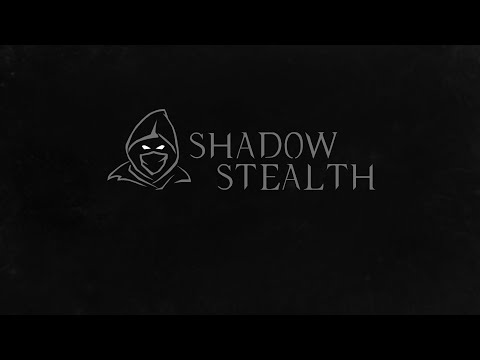 ​​​​or play with it in the example project build (win64).
Features:
[ul]
[li]Supports All Light types and mobilities.[/li][li]Supports per-channel (RGB) light intensity.[/li][li]Integrates with AI Perception component through AI Sight sense.[/li][li]AI Perception integration is extendible with Blueprints and C++.[/li][li]Easy setup with a handful of components. Level editor tools and predefined actors provided for convenience.[/li][li]Performance is independent of the size of the map and the number of lights.[/li][/ul] Changelog:
[ul]
[li]1.6[/li][LIST]
[li]Exposed light components in shadow light actors[/li][/ul]
[li]1.5[/li][ul]
[li]Fixed packaging error[/li][/ul]
[li]1.4[/li][ul]
[li]New named notifications[/li][li]BP and C++ extendible AI Sight integration[/li][li]AI Sight Target with distance multiplier (per M.O.A.dev request)[/li][li]Workaround for UE 4.24 bug UE-86045[/li][/ul]
[li]1.3[/li][ul]
[li]Volumetric Lightmap support[/li][li]RectLight support[/li][li]Fix ShadowStealthComponent tick behavior[/li][/ul]
[li]1.2[/li][ul]
[li]Add AISightShadowSenseEnabled for enabling/disabling if AISight sense uses shadows (Shadow Stealth default) or not (AIPerception default)[/li][li]Add new methods of calculating light intensity from multiple test sockets: max, min, mean, median[/li][li]Add Shadow Lights and Shadow Stealth Character actors to placement mode[/li][li]Add TestSelfLocation flag to shadow stealth component[/li][li]Fix AISight trace channel handling[/li][/ul]
[li]1.1[/li][ul]
[li]Add getting per color channel light intensity[/li][li]Fix handling light color[/li][/ul]
[/LIST] Screenshots:


https://forums.unrealengine.com/core/image/gif;base64
​
If you're in some implementation details, you can check out my GitHub projects:
[ul]
[li]UE4ParentSocket[/li][li]UE4PropertyAccessHelpers[/li][/ul]