Aloha,
i have a question abouth RTX and metallic materials, or rough materials in general: As soon as i increase the roughness, the materials reflection tends to go darker and darker, until it becomes pitch black at 100% roughness. Why is that so?
Shouldn´t the reflection just get a more average intensity, as one pixel gets the color from more than one spot, or not from the one spot, it would get with zero roughness? So while a rougher material will reflect a ray in an unknown direction, the overall intensity of the surrounding don´t change and the seen reflection intensity will be more an average value from the surrounding.
There is also a noticeable difference between pathtraced and rtx reflection in that regard.
I did a comparsion scene in Cinema4D with a simple material, that have reflection only and gets from 0 to 100% diffuse/roughness, recreated it in UE4, set raytraced max roughness to 1 (so that it should not switch to SSR). What am i missing? Or is this a bug?
The spheres at top row go from 0.1 to 0.4 roughness (in C4D 10% - 40%), the second row from 0.5 to 1.0, and the single sphere at the bottom have zero roughness.
Cinema4D: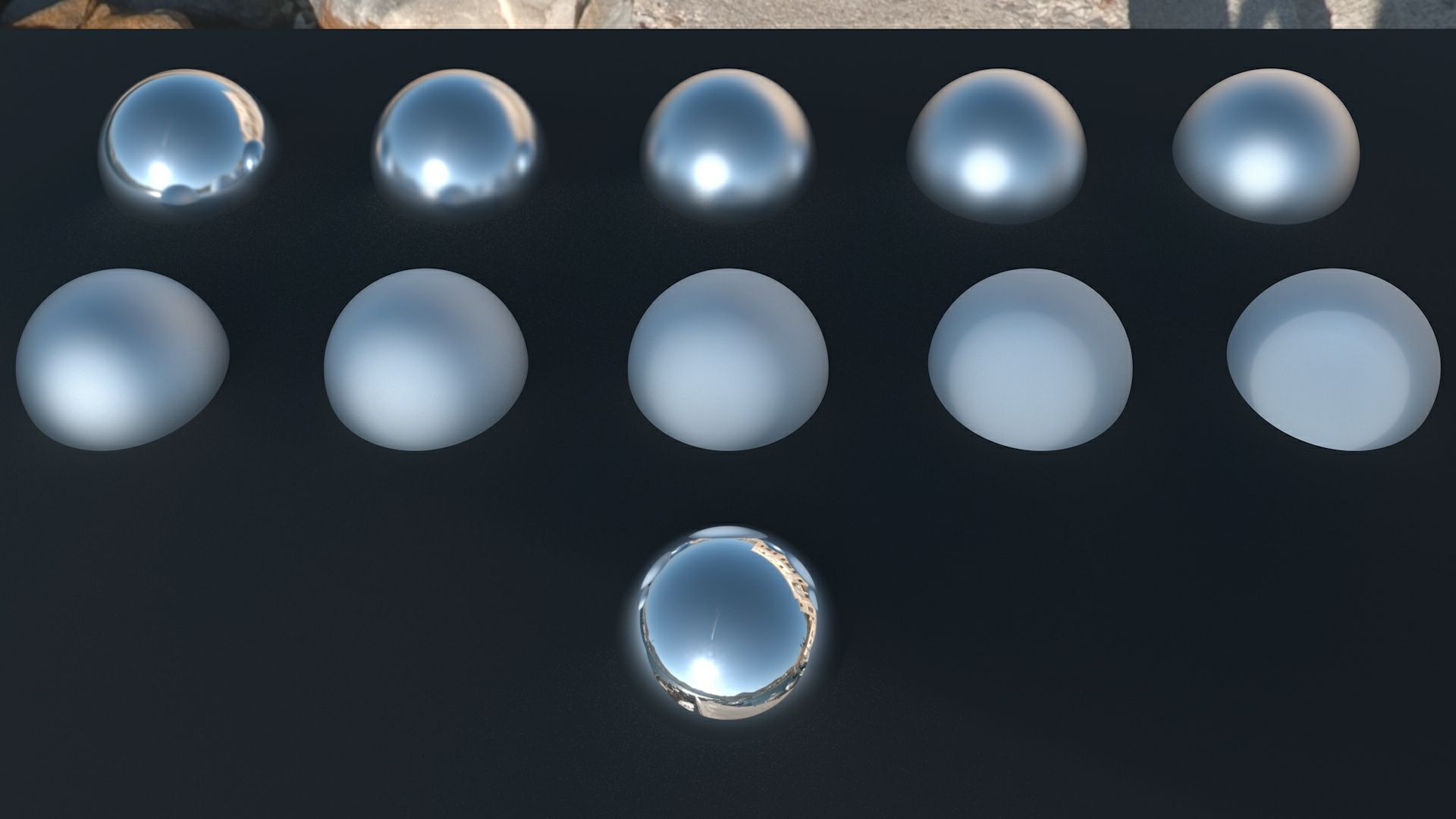 UE4 RTX Reflection: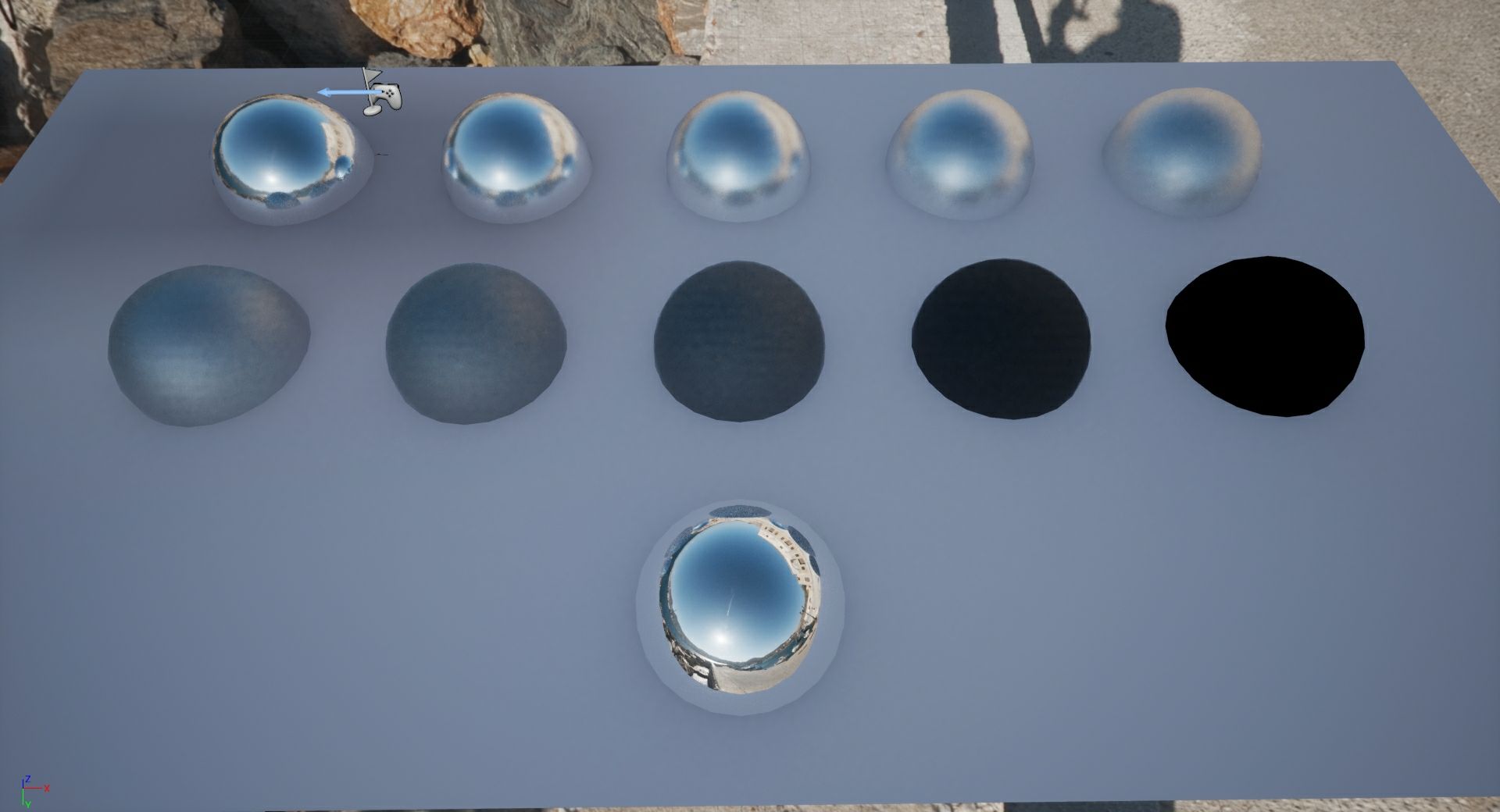 UE4 Pathtraced: