Hey guys !
I'm making a multiplayer game where the player character can go ragdoll when hit by something and/or another player.
Issue is that from the client point of view, his mesh is detached from the capsule and out of sync with what the server is seeing.
In offline/server mode the mesh stays inside his capsule and everything works fine, even when watching other clients go ragdoll it's all good, but from the clients pov his mesh goes somewhere else, so when he goes out of ragdoll mode it seems like he teleported which is weird.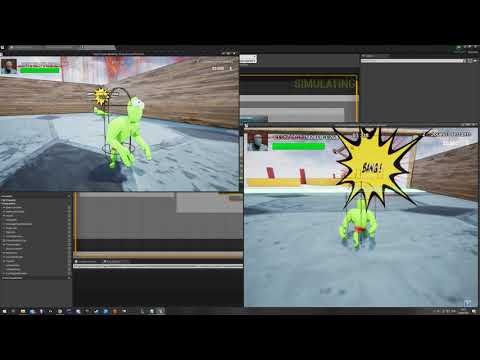 I tried RPCs, Repnotify, a lot of different configs, this is the best i get…
I don't need the whole ragdoll animation to be replicated, but at least its position so it wont seem like he weirdly teleported out of nowhere
The whole code is in 2 parts, one for going in/out ragdoll (img 1 and 2), and the other to keep the mesh inside the capsule (event tick when ragdoll mode, img 3)
I spent a few day on that and I don't know anymore where to look at to fix this so any help would be appreciated
Thanks !