Hey. We've been working on a procedural ladder system because making/positioning ladders to fit a space can be annoying to do. Who'd like to see this on the marketplace?
It'd come with a few sets of assets w/ PBR materials and stuff, and it'd be easy to mix and match and use your own assets. Works the same at any scale.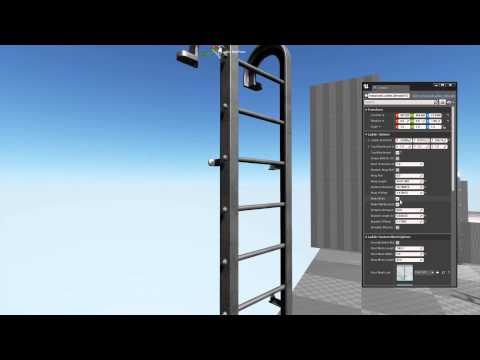 You can also check out a bunch of vines of this on my blog.
For the avoidance of confusion: this is not a ladder climbing system, because we figure every game is pretty much going to want to handle that differently. This just makes the physical/visible ladder.
https://farm8.staticflickr.com/7558/15664572733_58f8eea7dd_c.jpg
EDIT: This is on the Trello now. Go vote for it. Get psyched.