now on marketplace
https://www.unrealengine.com/content/060bdb4a48334b1d9cf3b430710e477d
Download Link:
http://www.ghmk.net/ue4/Procedural_dynamic_Automatic_Landscape_Material_Set_1_Alpine_edition_Demo_Map.rar
Updated Demo:
https://drive.google.com/file/d/0B4EOpDze5x1IXy02NllrNkwyOXc/view?usp=sharing
Automatic landscape texture materiel just submitted for review and trello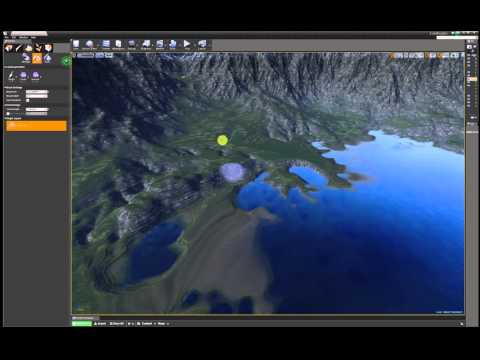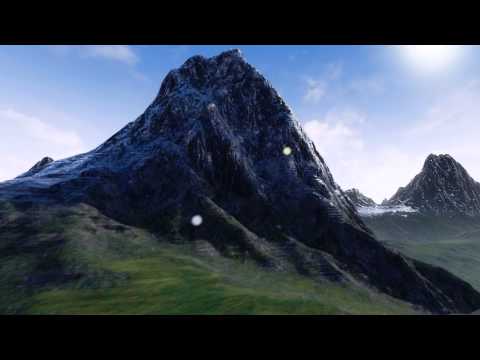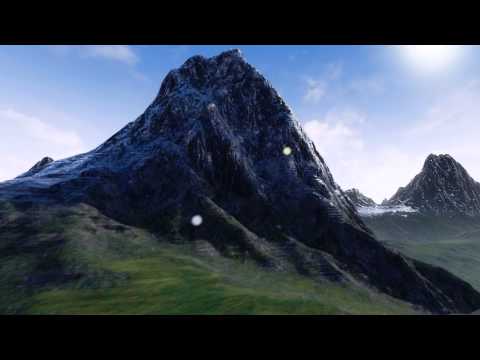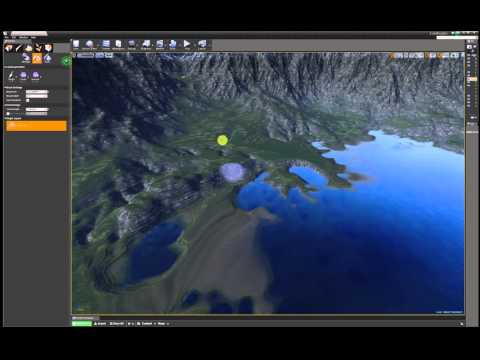 Looks great!

Holy cow, This is amazing. It's exactly what I've been looking for.
Only problem I had with doing this before was that I couldn't figure out a way of having different physics materials for each "material" since they're actually the same landscape layer. Because of this I ended up removing most of my procedural features and went with the regular approach (using splat maps) for most of my layers. Did you find a way around this?
Yes I have a solution for that "different physics materials" subject but it requires some extra game code that handles all collisions with the landscape mesh in both local and world space. You cast a ray, get the intersection and than check that with the normal and potion of the triangle in the landscape with a list of conditions. However this is not a finished generic solution that I can just add to the package, but if there is interest I can explain my solution in a post about it once the package is in the marketplace.
+1
Looks cool

Holy cow man, This is awesome. absolutely awesome.
Brilliant. Hats off for this. If this is flexible enough to create any sort of terrain materials, I would buy it in an instant.
+1
Thumbs up cronos3k!
Hoping that this and similar developments lead to a fully-procedural / dynamic terrain+material landscape system in UE4 some day…
Playable demo download Automatic landscape materiel
Hello I think the best way to answer most questions about the system is to give you the chance to see the results and its use in real time. I put together a small demo where you can fly around on a 8192x8192 height map landscape that is using my Automatic landscape texture materiel. So all you see is procedural without splat textures and things like that. Use WASD to turn and shift to speed up when you play it. The Drone-Ship is about 80 cm to get you a sense of size and dimmonsions. There is no game code or collisions in the demo.
But it should be sufficient for you to explore the map and have a look at the procedural artwork.
Download Link:
/ghmk.net/ue4/Procedural_dynamic_Automatic_Landscape_Material_Set_1_Alpine_edition_Demo_Map.rar
I going to give one copy away for the best/most liked screenshot or video out of the demo map.
Have fun with it, and lets see if anyone downloads and plays the demo. Let me know what you think about it.
Awesome man, Thanks. This is a really good idea.
Tried to capture it coming over a mountain. Really like the feel of this.

Just curious how much will this cost?
I just played the demo and it's really awesome. This material should produce some really good results. Can I just preorder it from you?
This is the product description
Procedural dynamic Automatic Landscape Material Set 1 Alpine edition This package offers you an all in one solution that requires no painting of material layers. All you have to do is edit your landscape in the editor and the Automatic Landscape Material is doing all the work of making everything you just edited look properly textured. This offers you a huge speed advantage when working on landscapes and looks also rather believable since the texture is driven by the real landscapes structure and features. The Alpine edition of the Automatic landscape texture materiel includes the master materiel and a set of instances for different uses and times of year. The package contains also 64 height maps with a resolution of 4096x4096 to get you started on building your levels and maps. All bitmaps used in the Automatic landscape texture materiel have a resolution of 2048 x 2048. Everything is fully adjustable in regards to colouring shading and distribution of the landscape on a materiel instance level. The final material looks detailed from an FPS perspective and even works when looking at it from a satellite image view.
The yellow space ship form the demo is also included and the demo map from the download.
OSX
WINDOWS
XBOXONE
PS4
Linux
When will this be available I need it now lol