This is a plugin developed by me and Freestyledork. we have been working on it for almost a couple of months now and we thought it was time to see if there is any interest in it and to get some feedback,suggestions or requests.
Description:
Allows you to use the procedural mesh component in a much more easier way with new blueprint nodes custom made for the job. Realtime vertex painting and mesh sculpting is now as easy as adding a couple of nodes in your blueprints. Use it for deforming, "landscape" or why not let your players sculpt their own custom stuff?
Video only shows a small portion of what can be done and is taken at a early stage.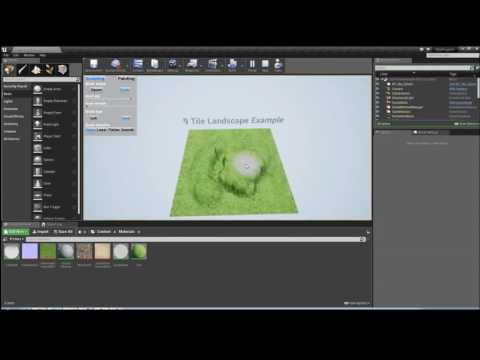 Nodes:

**Features as of now:
**
Sculpt tool with ready to use brushes perfect for city builder games or deformation of meshes.
Supports sculpting across multiple meshes
Supports scaling of meshes.
Supports planes, cubes and custom mesh shapes.
Supports undo function
Vertex Painter tool that easily allows you to set the vertex colors in real-time on proceducal meshes
Node to get all needed information for saving and re-creating your meshes.
Advanced performence and visual controls
Blueprint version of the plugin is also available (Still requires plugin so not fully standalone blueprint)
Upcoming
Create planes from heightmaps
Dynamic Tesselation
Automatic deformation of meshes based on strength
Performence notes:
Sculpting meshes performence is highly depending on how many vertices your mesh got. We do work on optimization all the time to support super high detail meshes. Other ways of increasing performence is to use mesh sections or simply make smaller tiles with the same vertex density.
Painting is extremly fast, the vertex count will hurt your draw time more than painting will affect your cpu time.
We will update this post with more videos and pictures as we get closer to being done.
Looking forward to hear your thoughts and inputs on this little plugin