**Update [August 08th, 2015]
Great news! This pack has been released on the Unreal Marketplace. Click the link below:
**http://i.imgur.com/puMEA47.png
**Images
**
http://s15.postimg.org/se3wbfamz/Store_Post_Apocalyptic_World_screenshot_01.png
http://s7.postimg.org/ywfu8itnv/Store_Post_Apocalyptic_World_screenshot_02.png
http://s7.postimg.org/h3ua0ncff/Store_Post_Apocalyptic_World_screenshot_03.png
http://s7.postimg.org/5vbhz497v/Store_Post_Apocalyptic_World_screenshot_04.png
http://s7.postimg.org/u99s6r6az/Store_Post_Apocalyptic_World_screenshot_05.png
**Unreal Promotional Video
**Post Apocalyptic World - Unreal Marketplace - YouTube
**Package Breakdown
**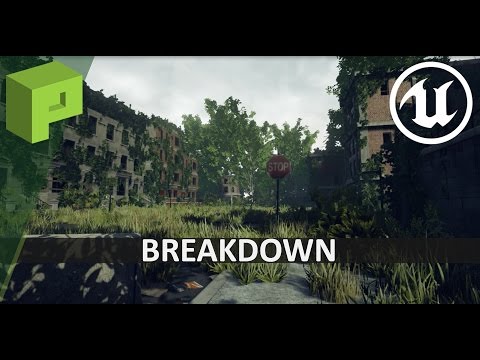 **Features: **
3 Houses with full interiors
5 doors built with physics
Mix and match siding, bricks, drywall to get tons of variations
1 Store with blocked out apartment
1 Industrial building built modularly to give you full control of scale/complexity
3 species of trees with 2 variations each
Over a dozen bushes, grass, weeds to build lush ground foliage
Over 40 props to fill interiors and streets
Broken rubble, bricks, trash, loose paper to help give that added grungy look
http://i.imgur.com/puMEA47.png
---
Hey everyone! It's PolyPixel here again. If you haven't seen us before, here's some of our products released in the Unreal Marketplace: [COLOR=#0000FF]CLICK HERE](https://www.unrealengine.com/profile/PolyPixel)[/COLOR]
We're planning to create DevBlog entries for our products as they continue to be made. We're hoping to give our customers a bit more transparency on exactly what they are buying and also to get feedback along the way. So if you can, please take a second to leave a comment.
Expect to see weekly entries for this upcoming Post Apocalyptic World and all future packs!
WHAT IS THIS PACK?
At PolyPixel, our artists unanimously decided that our favorite game last year was "Last of Us". It only made sense that we used this game's art as inspiration to create a post apocalyptic world. We loved the versatility of the environment with lush bushes/trees, abandoned buildings, and also gave our team a chance to build our first interiors. Also when we were creating survival prop pack, it clicked for us that we need to create a whole world around this.
WHAT DO YOU PLAN TO MAKE?
Since this is work in progress, things may change as production continues but below is what we plan to have for this pack:
handful of buildings with exteriors and interior
modular lego piece buildings to allow for quick & easy level building
paint-able vines to cover buildings
enough trees and bushes to create a lush environment
rubble and debris to help sell an abandoned/broken down world
props to fill interiors and exteriors
have multiple themes for buildings such as industrial, residential and store front
some audio sounds to sell the abandoned city feel
WHAT DO YOU HAVE SO FAR?
We just passed the greyblocking phase and are just jumping into the detailing and content creation phase.
Here's a list of things that have been completed so far:
Blocked out the scale and design of the demo world to help test the assets better
Greyblocked shape, deisgn, and functionality of all the buildings
Built most of the foliage (first pass art)
Got the paintable vines functionality
Created functional doors
Started about two dozen props (first pass)
Hope you enjoy these work in progress screenshots!
**Screenshots:
**
Video:
Shows the paintable vine feature and our intention to help sell a lush world with overgrown buildings. Also some testing with a dummy character to help nail down the scale of the interiors.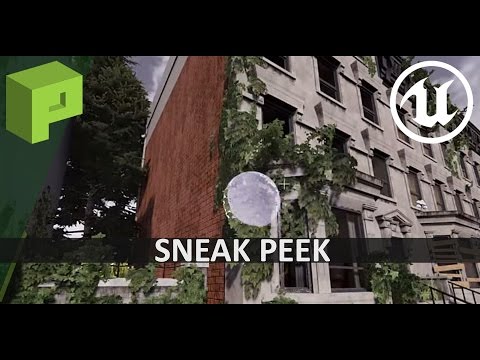 Sketchfab:
A beautiful chair one of our artists created. The wear and tear really helps sell that this environment has been abandoned.
[sketchfab]d1cc0898fa43447a98f016e4c69964b0[/sketchfab]
Thanks for reading ! Stay tuned next week as we show more of the completed buildings and also a dozen or so props.
If you have any questions or feedback for things you want to see in this pack, please comment below.