** Modular Pawn System** in Blueprints.
Description
With the Modular Pawn System (Blueprints) you can easily integrate this character customization into your project.
Modify how many slots you need dynamically and hassle free, as well as bind stats to each piece of equipment if you require.
The possibilities are endless, comes with a dynamically generated UI and HUD elements. Also works with Mulitplayer!
Features
Easily integrates into projects!
Add & Remove Slots Dynamically
Fully Customizable Equipment Stats
Ability to lock / unlock equipment
Dynamic UI (Based on your slots)
Works on Mulitplayer, Everything updates on both Clients and Server!
Fully Customizable Modular Pawn System
Modular Pawn System (Tutorial Showcase)
https://www.youtube.com/watch?v=jymEBKdzeZs&list=PLs4rXSTuQagy9_L8KIa4N_pcPY9ae9Og0
Modular Pawn System (Custom Content Showcase)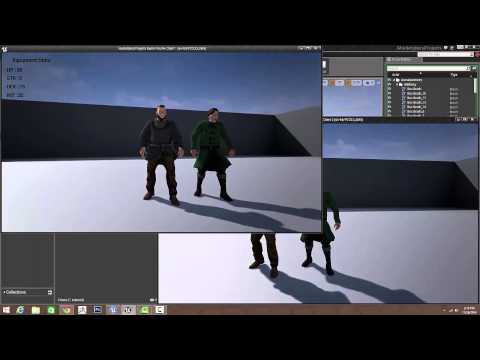 If there's any more features you might like let me know.