Hey guys, we're the team behind the FPS-Z game known as Midair. We were Greenlit by the community in under 7 days and are currently running a Kickstarter Campaign which is in its last 40 hours! We thought we'd stop by and show off what we've been working on. If this isn't the right place to put this let me know and I'll get it moved.

Midair is an extremely fast paced first-person shooter inspired by games like Tribes and Legions. The game features high-flying freedom of movement, physics-based weaponry, and player choice. Fans of FPS-Z games will feel right at home, while players new to the genre will experience a challenge that breaks the mold of traditional mass-produced shooters. We've been using Unreal Engine 4 for about 2 years now and it's been great. We definitely would not be where we are if it weren't for the features like the tool chain and source access in particular. We've got about 1.5 years left until the release of the game. Happy to stick around and answer questions.

Kickstarter Video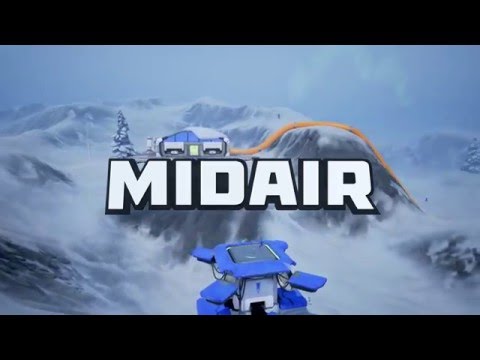 Environments
Heavy Armor Jetpack
Base Assets
Weapons
Vehicle Concept
Gifs!
Midair In Action
Here are some cool videos of a play-by-play casted game.