Epic Games Japan hold a workshop with a focus on Lightmass named "Lightmass Deep Dive" last year. Our translators translated some of the slides for the presentations to English and we publicly published them on SlideShare. Actually the presentations were based on 4.13, so some of the information might be somewhat out of date. But I believe their concepts and knowledge of their workflow are very useful and interesting. So please let me share them with global UE4 community.
1. Lightmass for Large Console Games

Square Enix gave a presentation about their current operation of Lightmass for their games in development.
SlideShare: https://www.slideshare.net/EpicGamesJapan/ue4-lightmass-for-large-console-games
There are some movies in the slide. So we recommend downloading this slide.
2. Practical usage of Lightmass in Architectural Visualization


Japanese architectural artist, Kenichi Makaya, created Casa Barragan on UE4. And he gave a presentation about making of the scene. This includes how to adjust lightmass settings step by step with quick iteration. So I think it's especially useful for personal users who have limited PCs.
CASA BARRAGAN Unreal Engine4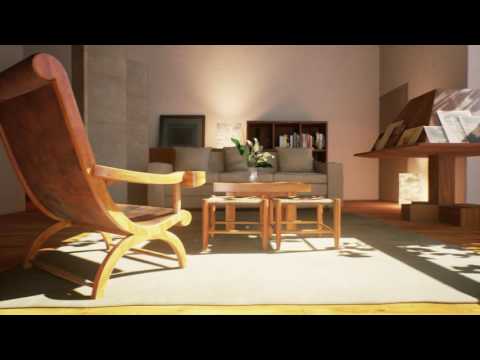 SlideShare: https://www.slideshare.net/EpicGamesJapan/practical-usage-of-lightmass-in-architectural-visualization-ue4-lightmass-deep-dive
This presentation is based on "Only One Bounced Sky Lighting". Many Japanese artists are looking forward to officially support to multi bounced sky lighting like this thread: "Lightmass: multi-bounced sky lighting"
https://forums.unrealengine.com/showthread.php?140006-Lightmass-multi-bounced-sky-lighting&highlight=lightmass
Regards,
Nori