Had some free time this weekend and the news of the 4.7 update about foliage rendering excited me and I was a tad skeptical tbh so i wanted to spend the weekend trying to make an environment so large and full of foliage that it would bring UE4 to its knees. This level consisted of 902120 foliage instances, 3907 static meshes and 100% dynamic lighting and shadows, trees used subsurface scattering on the leaves, and I set dynamic shadow distance movable light setting from the default 20,000 up to 200,000. The level consists of nearly 1 sq mile of in level space (Does not include background mountains).
I created this level in a single weekend as I had some free time and wanted to test out the new foliage stuff in 4.7. I spent a total of about 20 hours on the map. The only asset I created myself was the grass and even that is using a texture from GameTextures.com Other assets in the level come from, Epics Landscape demo, Country Side marketplace download, TONS of speedtree, the water is from the Vehicle Demo made by Epic Games, and most of the rocks were from the realistic rocks pack on the marketplace.
Video: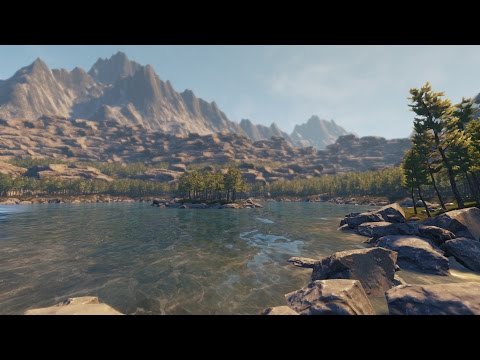 Screenshots: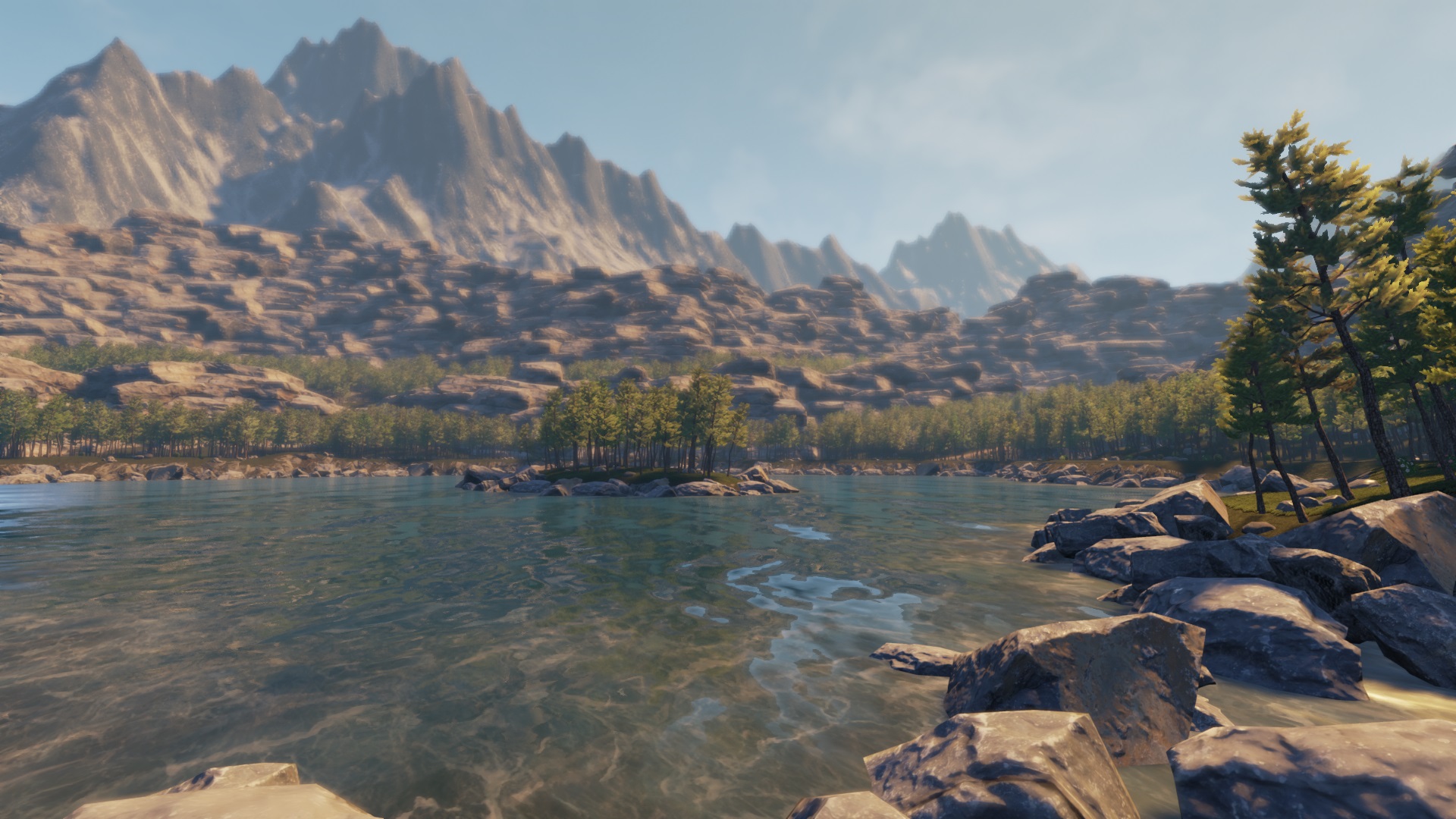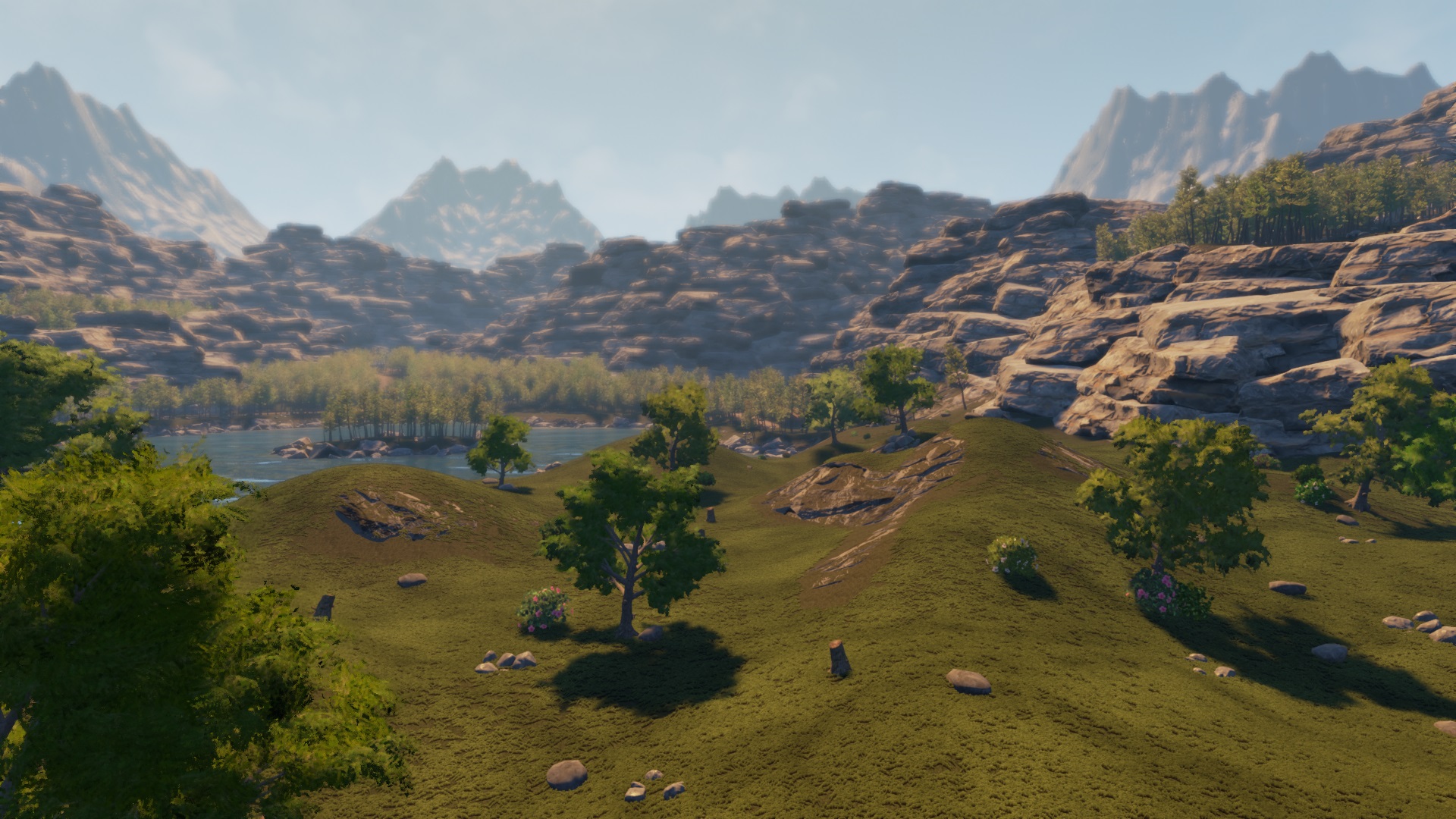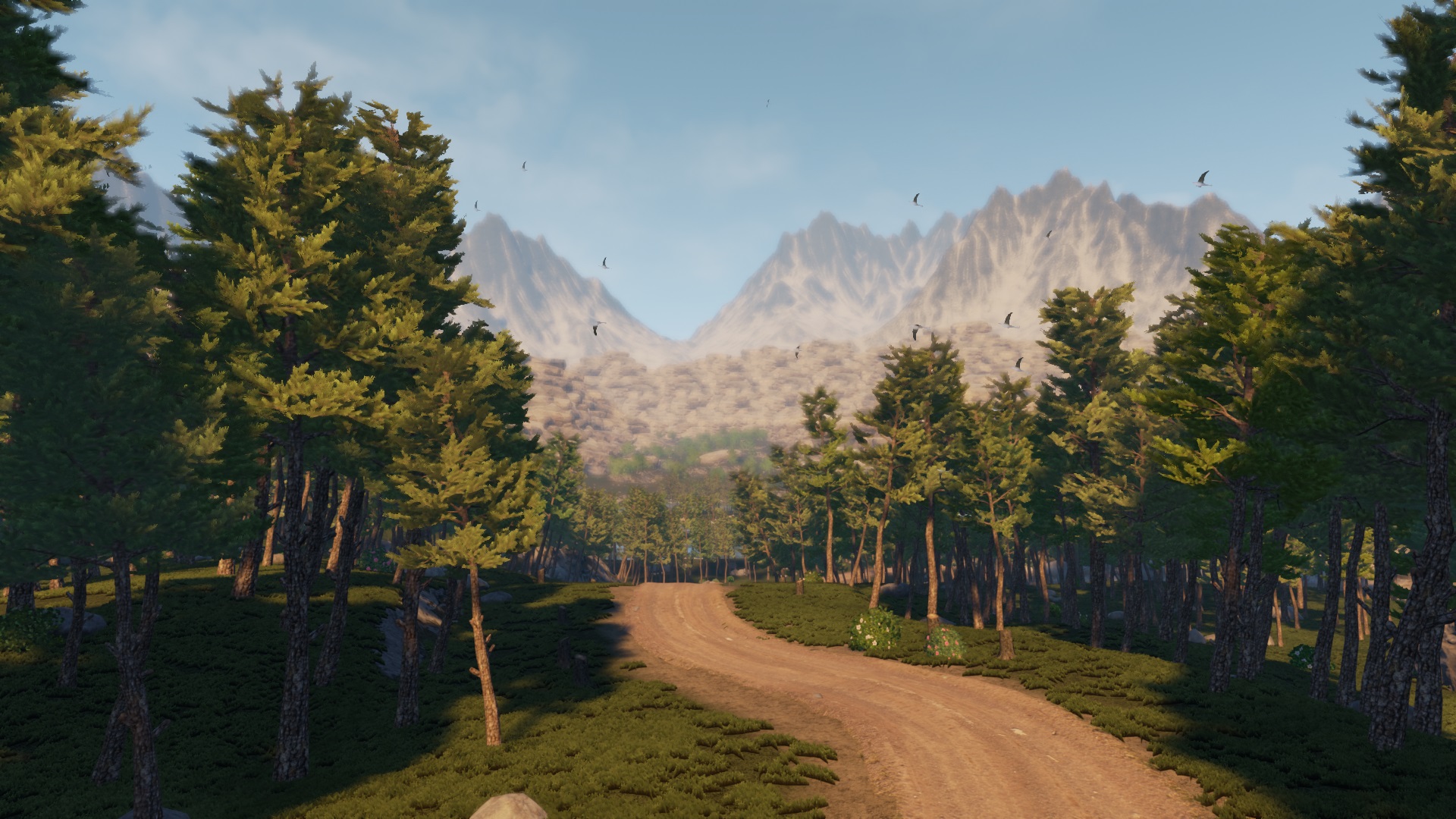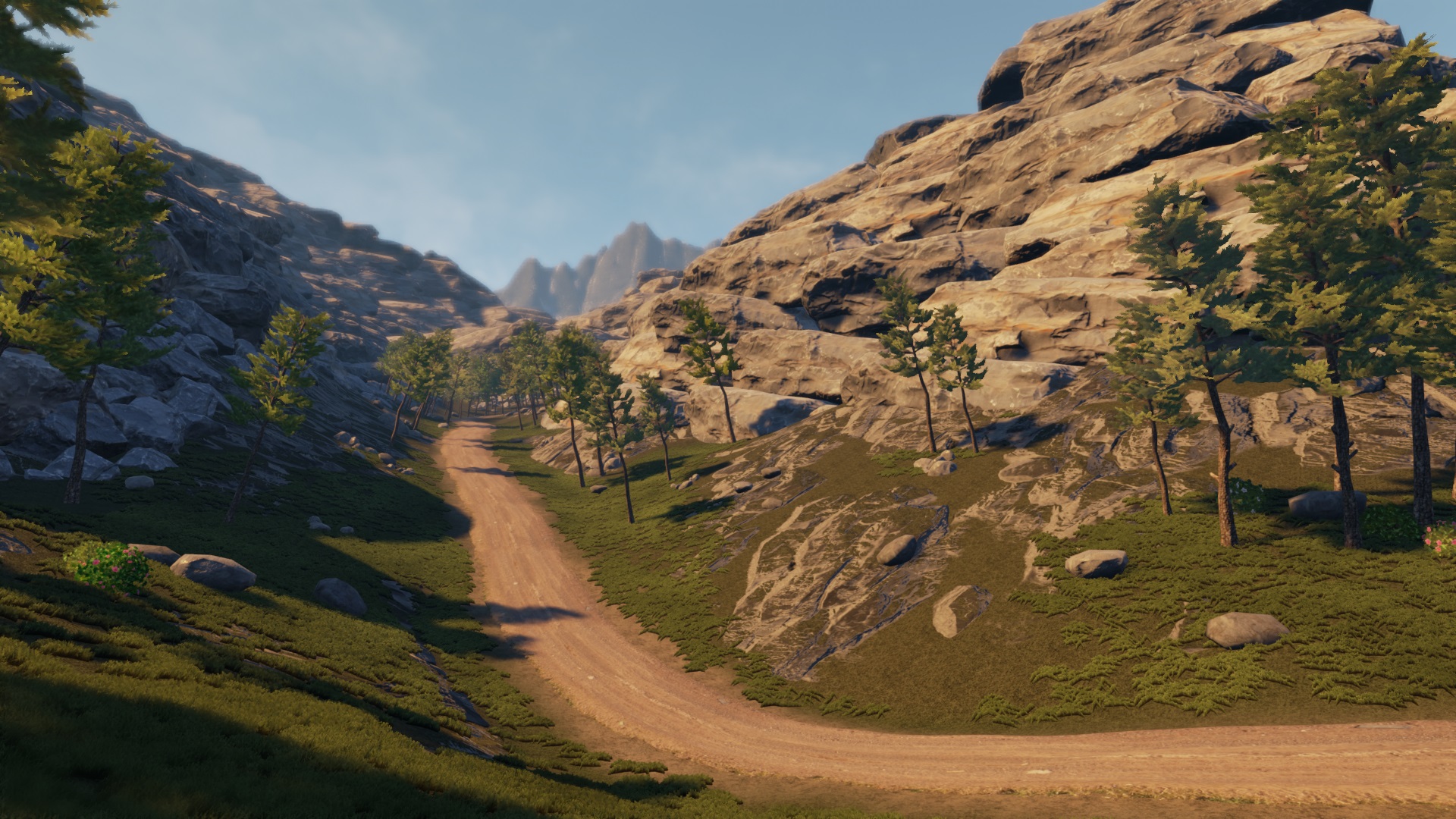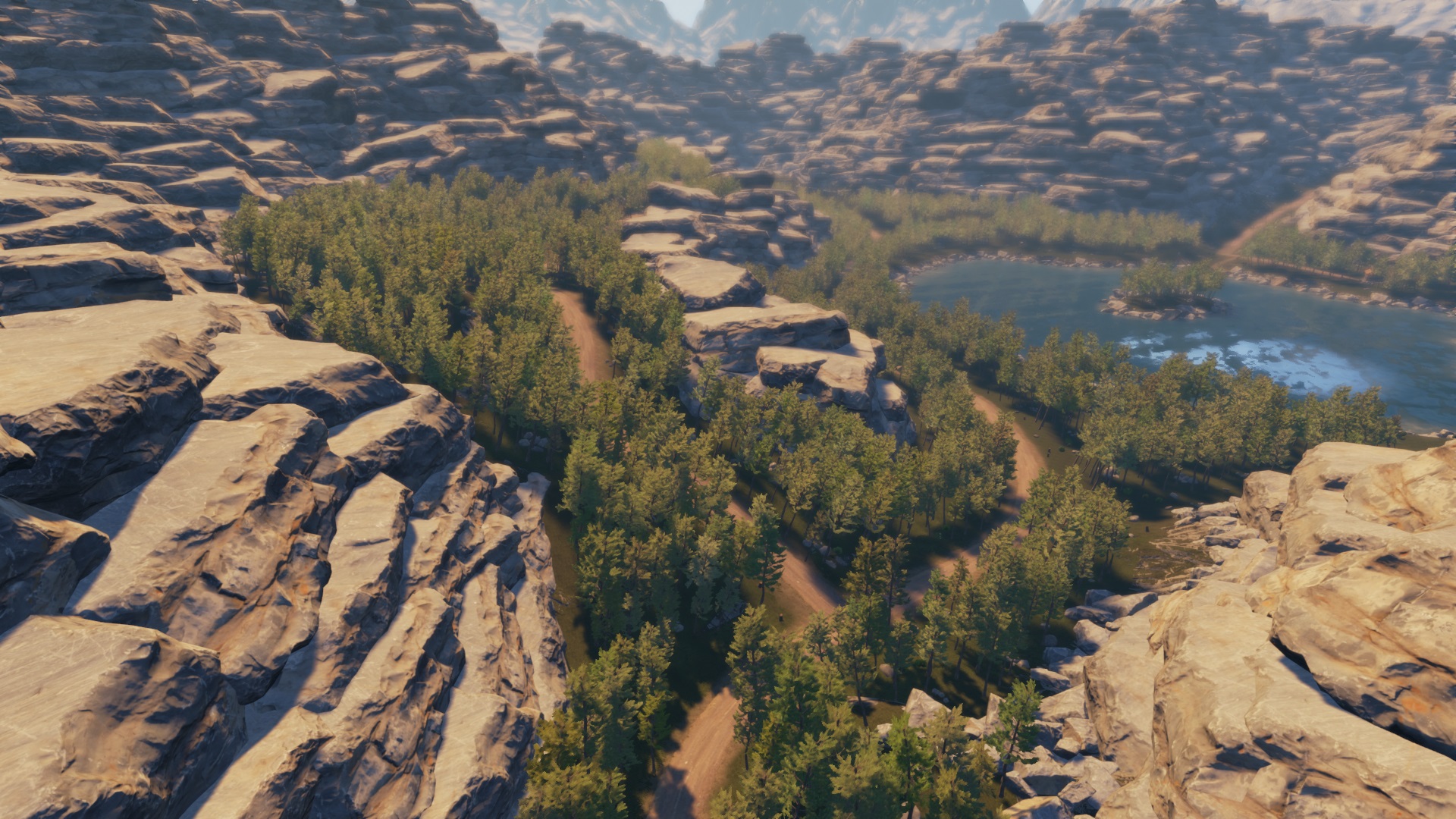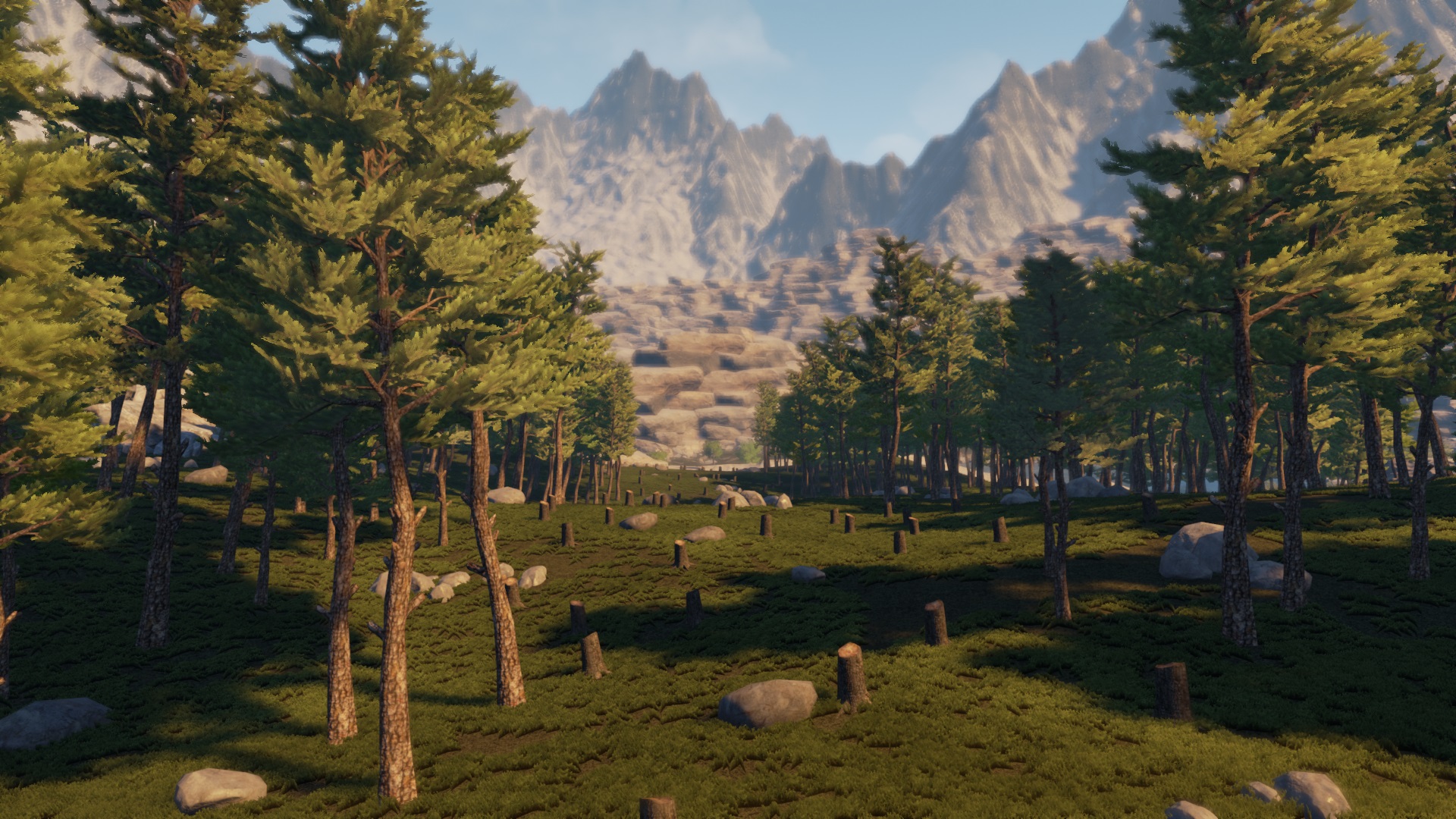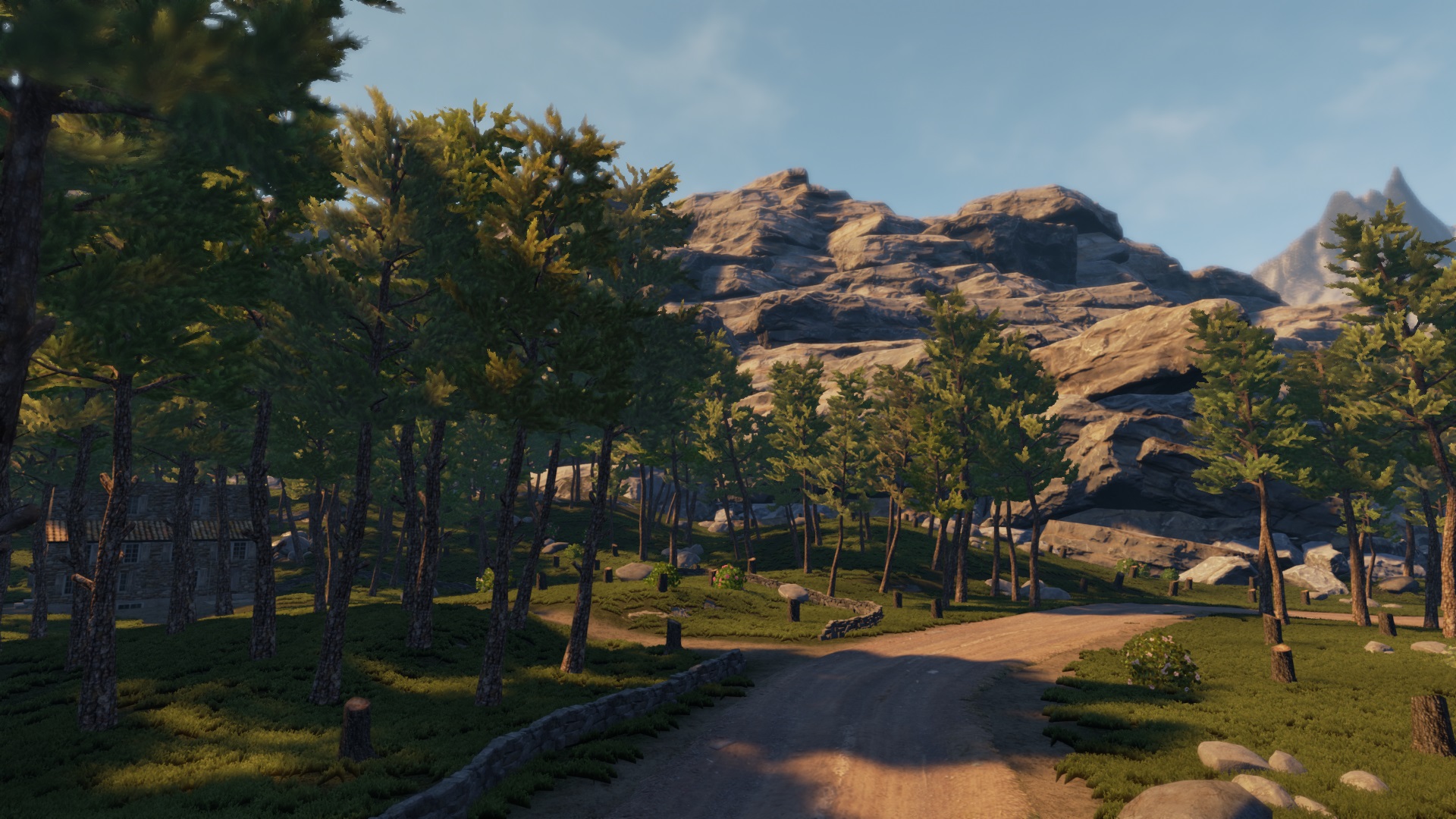 And one final overview shot!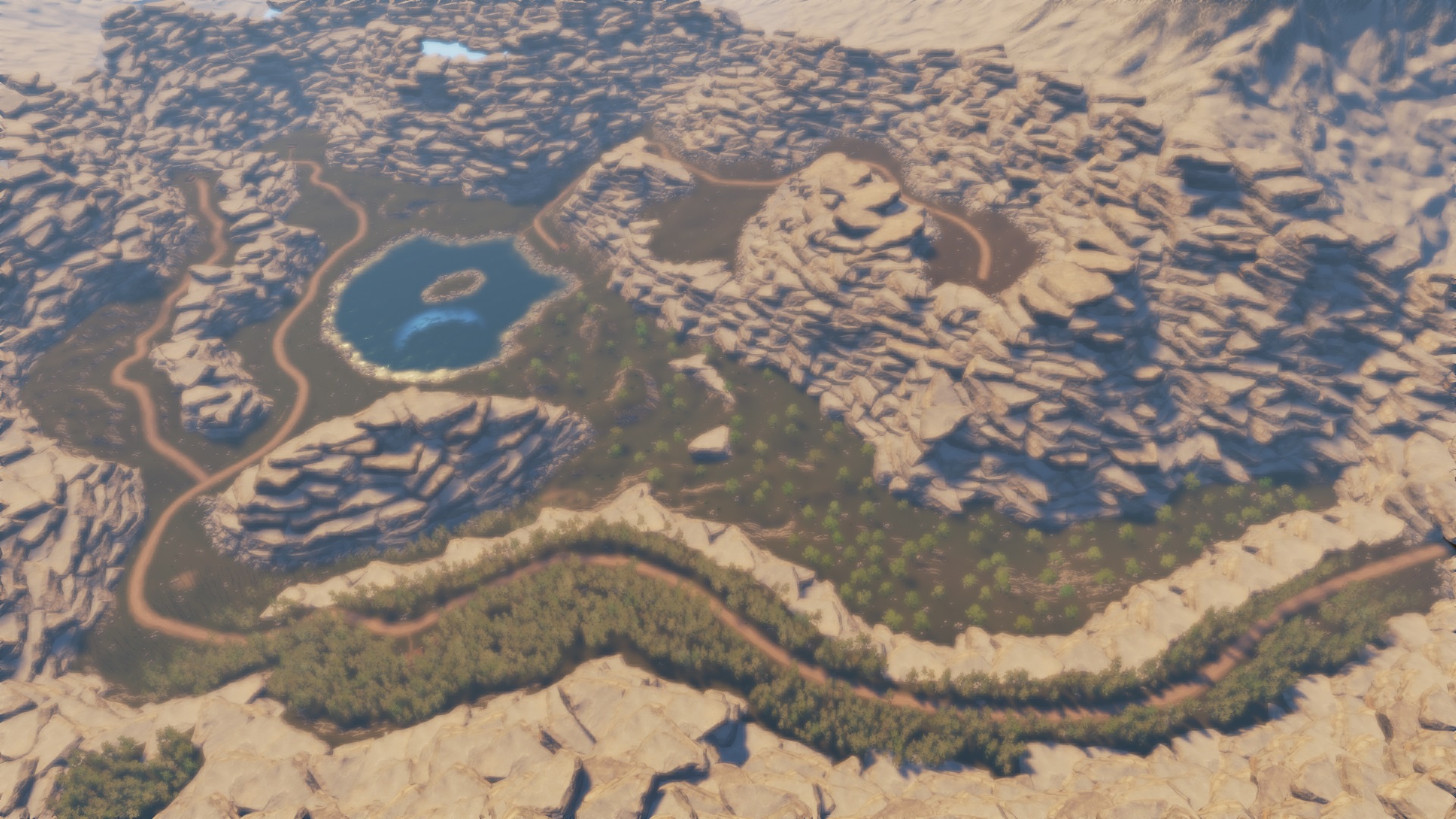 I do plan to continue working on this level to some degree as it is not exactly polished