Hey VR developers! I just released a 3 part tutorial series on how to use my unofficial leap motion plugin with a focus in VR. If you ever wondered how to do perfect eye-casting raytraces or wanted an example of how to pickup and drop virtual objects, this series answers those questions.
Check out the latest leap motion blog entry for a run down of plugin features or look below for video links and a quick summary of what each will cover.
The three tutorial videos contain parts on how to implement basic jenga, jenga with pickup/drop cabilitilies, and finally telekinesis powers.
Part 1 - Setup and Collision
What you'll learn from the first part:
Drag and drop installation
Selecting a leap character and hitting Play to see interactive hands.
Build Jenga stacks and push them around with the Leap Collision Character.
Full instructions available in the video below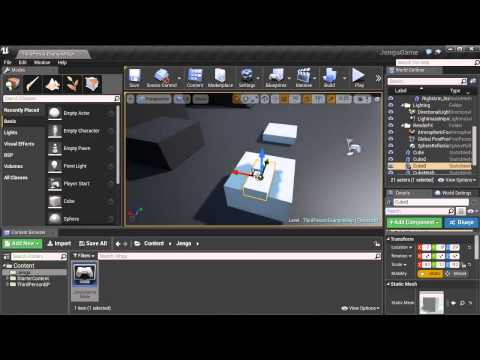 Part 2 - Picking up and dropping objects
Dig into the second part and learn to extend functionality with input mapping in order to pickup and drop blocks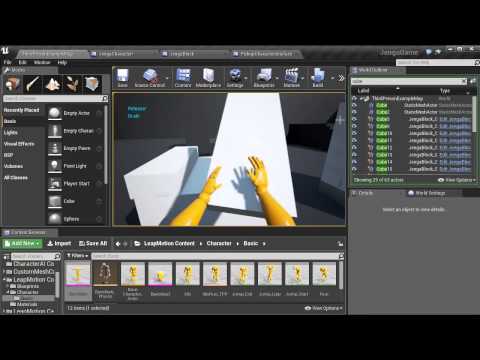 Part 3 - Raytracing and Telekinesis
Learn how to do raytracing in UE4
Enable your telekinetic powers to pickup blocks from the ground and place them back on top of the stack!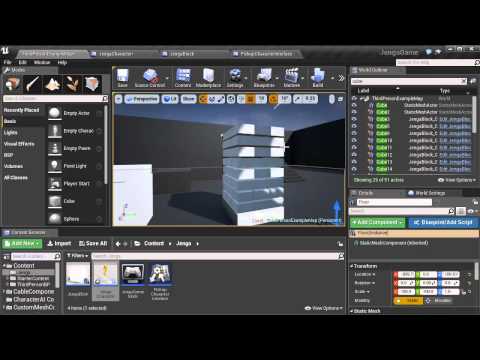 Resources
When you've finished you can compare your results to the final project zip, or use it as a reference!
If you just want to try the demo, grab the executable instead.
If you want to see an example of leap-only locomotion try the mage arena game.
For the latest documentation please see the github repo.
Ask questions at the main plugin thread.
Let me know if it has been useful, always looking for any feedback you may have!