Just watched the Marketing & Sales twitch cast and I got to thinking about whether my plan for releasing my first game was realistic. I have experience developing games but I've never tried to start my own business or ship a game myself.
My Game: June
A hard science fiction game about 2 planet surveyors who discover ruins during a routine planet evaluation. It's a story driven exploration game that has you running around 3 different biomes (forest,Island,Desert). Using you're surveying tools you try to piece together what happened to this society.
The story is told mainly through the dialog between the two surveyors (one on the ground and one in orbit above June). The core game mechnics are complete and makes use of 2 main tools:
A mapping tool to help find the ruins
A reconstruction tool that rebuilds the ruins
Without going too far into my back-story I'm a solo developer and June was a product of necessity that just kind of took off. I wrote the design document based on the first couple releases to the Unreal Marketplace (ruins) and the availability of Speedtree. I'll get my degree in physics at the end of June (just a coincidence) and I love writing about science fiction. I'm hoping to use this to tap into a sub genre of science fiction know as "hard" science fiction. Basically, it means you try to show more of the science side than the fiction side (Star Trek Vs. Star Wars). I even started a series about how the FTL drive works here.
I started an LLC - Ionized Games and I'm fairly comfident no one has copyrighted the name of a month "June" (please let me know if this isn't true).
I have the domain www.junethegame.com and www.ionizedgames.com
I have the email ionizedgames@gmail.com as well as all the domain emails.
I've been working on this during my free time over the last 6 months and I have saved up enough money to work on it full time through August (Since I'm a solo developer I think I can increase this by a few months if I bottom out my standard of living which I'm totally fine with). My two biggest problems are marketing the game and getting funding for the last couple of months. I hope to be able to release my game on Steam's Early Access by November of this year for $10 with a solid 4hrs of gameplay (a cheaper derivative of Ethan Carter and Dear Esther).
I planned on doing a kickstarter in July for $5,000 as well as applying for an Epic grant but I don't want to rely on either of these since there is no guarantee. The vast majority of work that remains is a character model and recording the live action conversations. The story is complete and the vast majority of content is from the Marketplace.
My main concern right now is whether I should continue with my current schedule or try to push the Kickstarter and release date up with a substantially less worthy product because of the risk of depending on kickstarter or Unreal Grants.
Just to give you some idea of the game, here is a video I submitted for the GDC contest in January: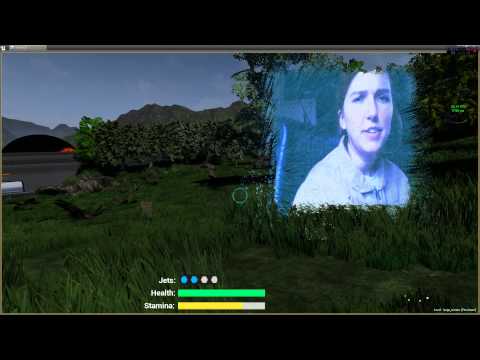 and a more recent one I submitted in April for an epic grant (sorry if the video is to drawn out with more technical stuff. Feel free to skip ahead):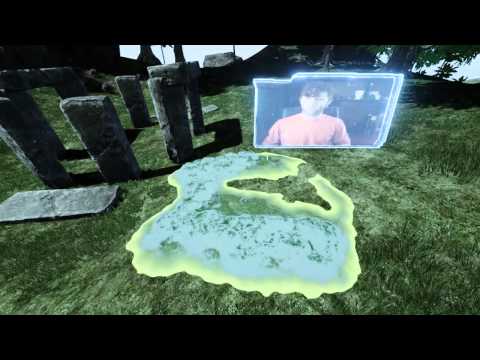 I am incredibly interested in your opinion of the game or how I'm going about the money side of it so be as blunt as you want. I'd rather find out if I'm wasting my time or "doing it wrong" now than put everything into a game that no one wants to play and the business model is unsustainable.
Thanks for your time,
Taylor Loper
Lead Developer
Ionized Games