There is already VR keyboard at the marketplace, based on basic interaction unfortunately. What I'm looking for is always a truly immersive virtual experience (that's why VR exists, right?).
So here is my implementation of VR Keyboard: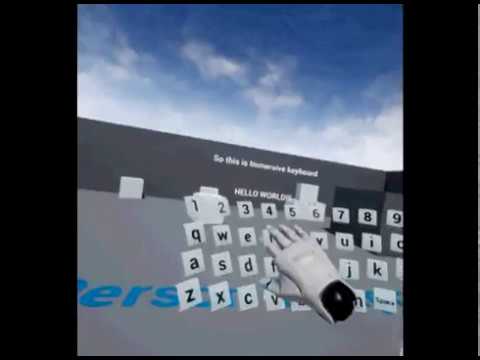 DOWNLOAD LINK (142 Mb)](ImmersiveVRKeyboard.rar - Google Drive)
I tried to make it very flexible so the keyboard made from 3D buttons. Layout and placement depends on several parameters such as ButtonInARow or HorizontalFOV.
You can set default layout and it's SHIFT version by simple string: "qwertyuiop asdfghjkl
… " where "
" is control buttons.
I'm sure our local superiors gonna decline this submission, so if you want this implementation in your project being customized on your needs, write me up directly ([EMAIL="ninefaced@gmail.com"]ninefaced@gmail.com)