I'm facing a curious issue in my current project.
Everything that doesn't have a white (rough) roughness texture sparkles!
The effect even appears on materials which have a dark gray roughness texture, though it gets more prominent, the darker the roughness texture is.
Here's a video of the effect: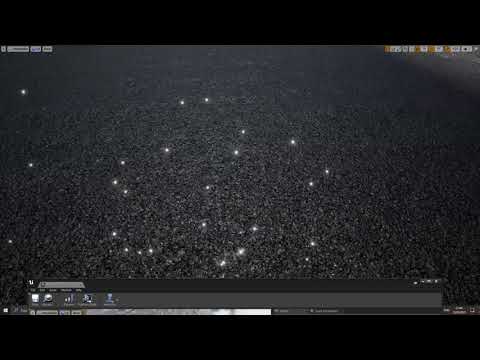 This happens in my current project, but not in a previous art test project I created, or in the Medieval Village project from Quixel.
While the sparkling effect is fun in a way, it becomes nauseating for me very quickly while working and for some players I think it would be actively dangerous.
I found a thread with a similar topic, but there the only recommendation was, to reduce the roughness and / or the specularity of the material.
This is not what I want to do, I want the material to be shiny. (It'll be a wet beach area.) Just not sparkly.
I just discovered that the sparkles are caused by bloom. Setting bloom intensity to 0 removes them.
However, being restricted to having bloom at 0 also doesn't seem like the best solution.
So how do I get my scene setup in order, so that it doesn't produce bloom sparkles on everything with a roughness higher than 0?
My directional light intensity is at 2 lux, if that helps. At 10 lux default, everything becomes pure white, for some reason.