**Update: 4.26-Chaos Preview build in Epic Games launcher enables Chaos by default - details here
Follow these steps to enable Chaos (engine source documentation)
4.24 NOTE: **You have to add both of these lines to your UE4Editor.Target.cs file:
bCompileChaos = true;
bUseChaos = true;
**NOTE: **This will enable Chaos for all of your Blueprint and C++ projects. If you'd like to enable Chaos per project, you will have to add the new target lines to your project's Target.cs file and create a C++ project (it won't work with a Blueprint project).
Follow these steps to open the Chaos Destruction Demo:
Download the Chaos Destruction Demo from the Learn tab on the Epic Games Launcher.

Download Unreal Engine from Github (source build is required until Chaos is out of Beta).

After you setup your GitHub build (you don't need to compile it), move the ChaosDestructionDemo folder into the same folder that you unzipped the GitHub build to.

Run GenerateProjectFiles.bat.

Open the created UE4.sln.

Build the ChaosDestructionDemo for Development Editor (should be the default Visual Studio configuration). This will build the whole engine, with Chaos, since it's already setup in the project's Target file.
**NOTE: **If you want to create your own project, you will have to follow the steps outlined in the "Follow these steps to enable Chaos in 4.23" section.
Once it's done, you can launch the sample from Visual Studio with F5 (or Ctrl+F5, which will launch without debugging attached).
NOTE: If you don't have the Epic Games launcher installed, this will be the only way you can launch it. Double-clicking the ChaosDestructionDemo.uproject will not work (you'll get an error message).
If you do have the launcher installed you should be able to open it by double-clicking the uproject.
Break all the things!
**RESOURCES: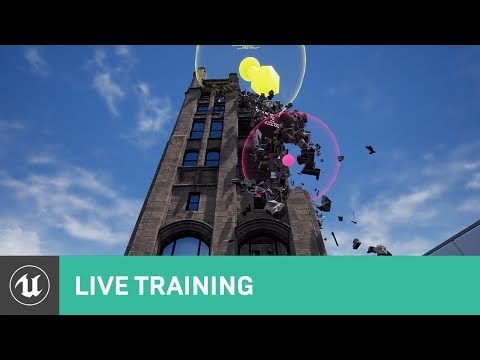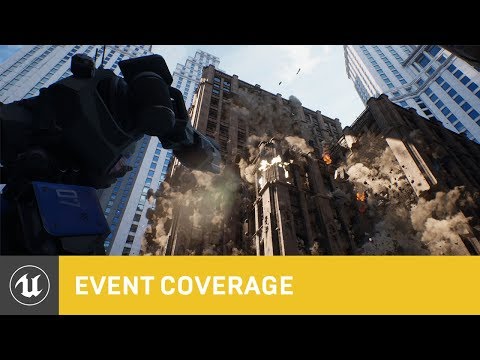 https://youtube.com/watch?v=mwbSi2R49ZY**
Feel free to use this thread for discussions related to Chaos. We appreciate your feedback!