EDIT: I solved the issue now. Check for solution-post further down!
---------Original question:-------------------------
Hello,
I'm currently trying to learn how to set up simple functions in blueprints and I'm really new to the software. I've done the basic tutorial now for making sliding doors in a trigger box, which UE-youtube page provides: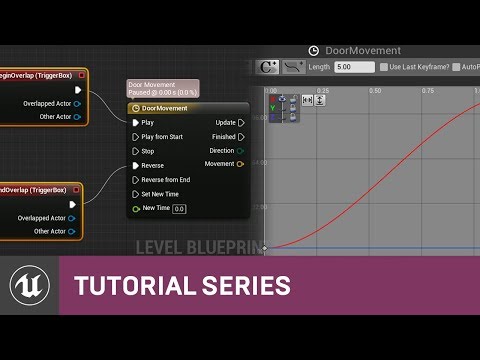 I've also done this other tutorial on how to make a door rotate 90+ degrees and open upon user input:
So far so good. I even managed to make the door that opens up 90 degree close itself after you leave the trigger box, as a direct result of combining the two tutorials (yay! Learning something).
Now I wish to expand on these tutorials a bit. I already made TWO sliding doors open in opposite directions from each other (i.e. doubling everything from the tutorial) and it all works great. I approach the door and the doors slide open and close after I leave the trigger box. But I want to be able to lock my house. So here's a screenshot of my two trigger-boxes at the entrance door: The big box is for the doors, and the other, smaller one is for the key-lock I want to add:
I want to be able to walk up to the other key-lock-box and hit "E". When doing that it should disable any inputs from the triggerbox that opens the doors. It should just make the game think that I'm not in it; if the doors are open when I lock the doors, they should close and not open again before I unlock the doors by pressing E again.
Here's a screenshot for what I've set up so far regarding the input:

The lines above are just the standard commands that the tutorial teaches with some added sequence-branching to get the dual-doors working.
**
So is there any easy way to do this, or do I have to re-make the entire sliding doors to be able to insert the commands I want?**