There is this nice explanation of UE4s culling by [MENTION=4894]Tim Hobson[/MENTION]:
http://timhobsonue4.snappages.com/culling-visibilityculling.htm
It says
But it can't be true that only the bounding box is used for this culling.
I've tested the culling with a small test case. Here you have a cone and a cube:
The cube is behind the cones bounding box, so if the bounding box would be the only thing that is considered for culling, the cube would have to be culled. But of course it isn't culled, that would be wrong in this case since the cone is not occluding the cube.
Only in this case, when the cube is really behind the cone, the cube should be culled:
Regarding the bounding box nothing has changed though.
I've tested it with the "FreezeRendering" command and the culling works correctly, if the cube is behind the cone, it is culled: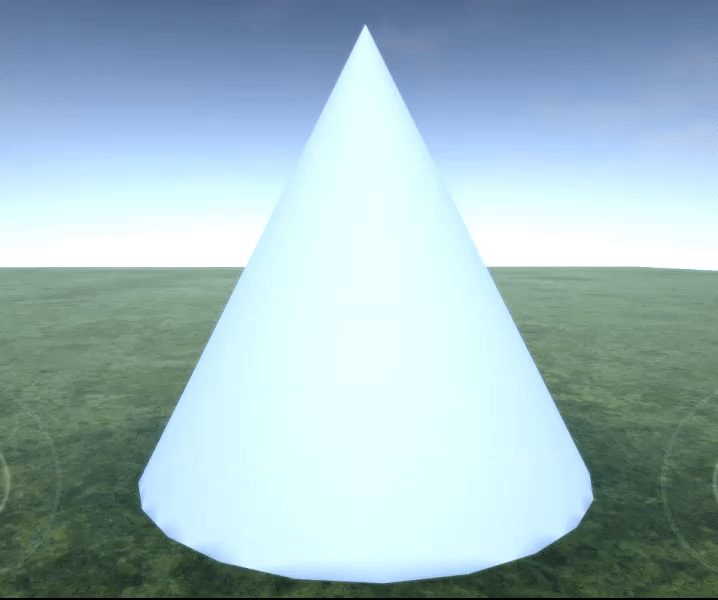 So there has to be something else than the bounds that determines if the cube should be culled or not. It's not the bounding box or the view frustum in this case. What is it?