The material in question: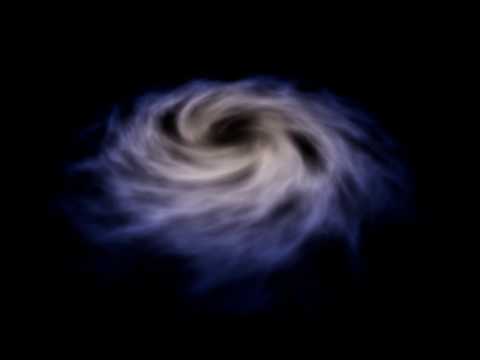 The last week I have been messing around with volumetric materials/particle emitters, but I can't figure out how he did it like in the video. There isn't really any information online about volumetric materials, only the basics and I haven't been able to progress. I know how to make a spiral texture and so on, but not how to get this effect.
The author of this material mentions that ***the set-up is ***supposedly very easy, so I am a bit confused.
Any help is highly appreciated.