Hi all,
This is driving me bonkers, and cannot seem to figure out how to fix it.
I'm testing UE4 with an old archviz project I once did. I'm getting along fairly nicely, but reflections are driving me mad atm.
I have a SkyLight with a HDRI attached to it, and for the interior I have some reflection spheres to pick up reflections for my glossy materials.
But I'm getting the SkyLight HDRI everywhere,on top of the reflections inside the model.
If I use a BoxReflection, it's better but nearby brightly colored objects will spill into the reflection map. According to the manual this is a issue with BoxReflection Actors.
Is there any way to get rid of this behavior, besides taking the HDRI off of the SkyLight? It shows really well in the topleft corner of the room. In the image you can clearly see the sky and buildings outside, on top of the 'regular' reflections.
It also shows the wrong reflections on the red cabinet on the right, or in the back on the left.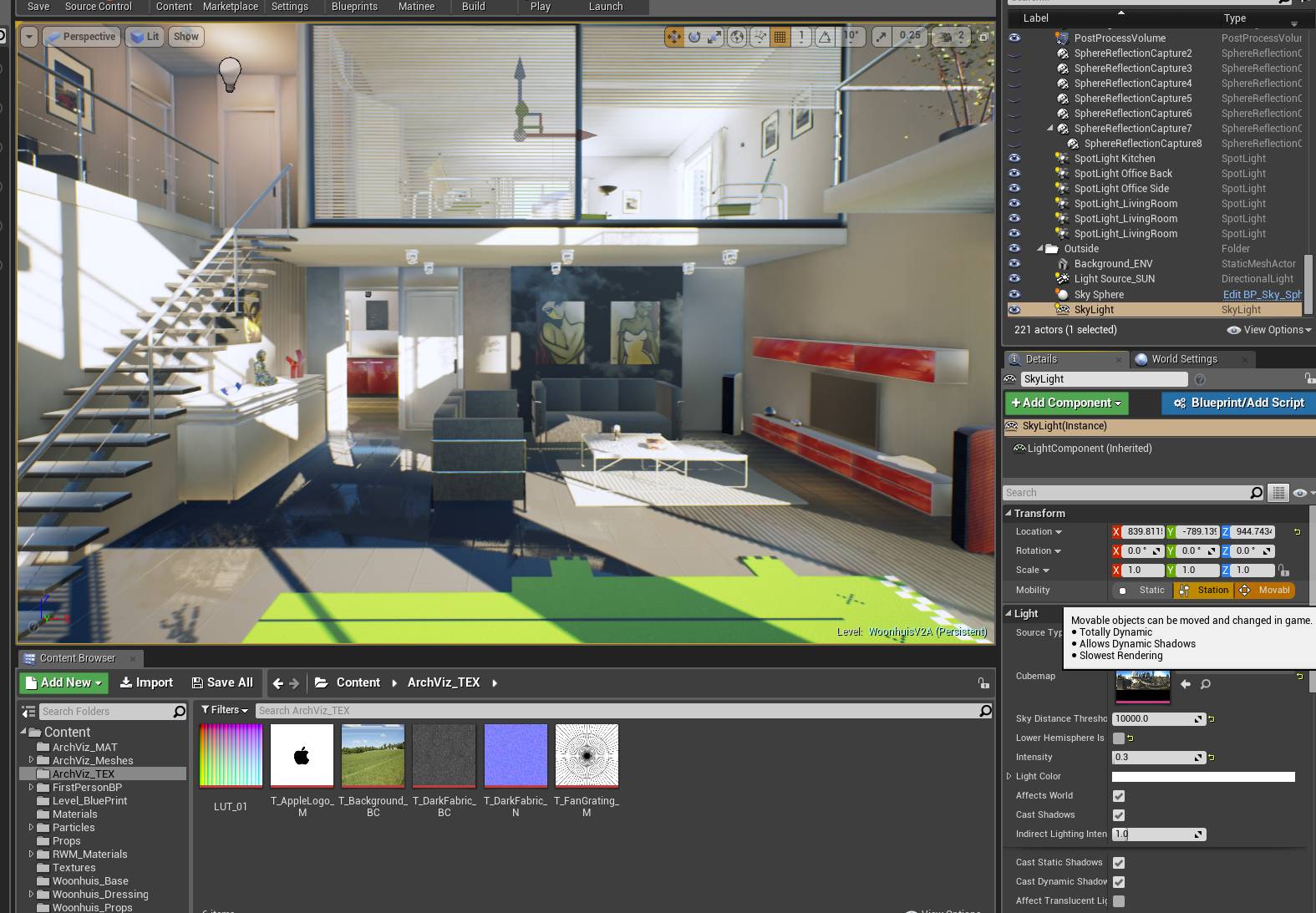 Thanks for any tips!!
rob
UE4 apprentice