"Hands for VR: Basic" aims to bring hand models to Virtual Reality developers. 12 Meshes cover all your needs: low, med and high poly female and male hands, each left and right, fully rigged.
Materials are included to allow easy adjusting of skin and nail color to your needs. The high detail material uses subsurface scattering. Material instances for african and caucasian included.
"Hands for VR: Basic" is available on the Marketplace!](https://www.unrealengine.com/marketplace/hands-for-vr-basic).
Tutorial Use Hands for VR: Basic with the new UE4 4.13 Virtual Reality Template: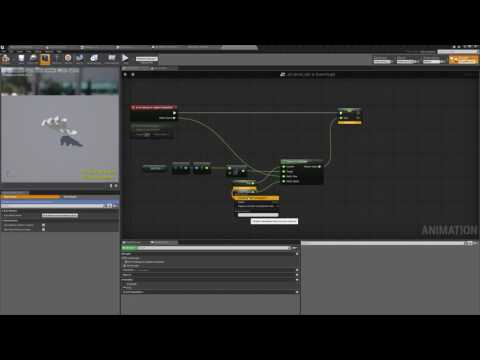 Overview video: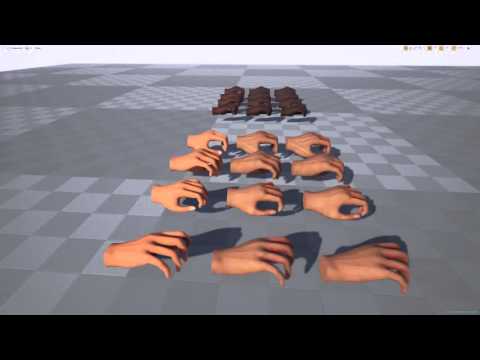 Nail and skin color adjustment video: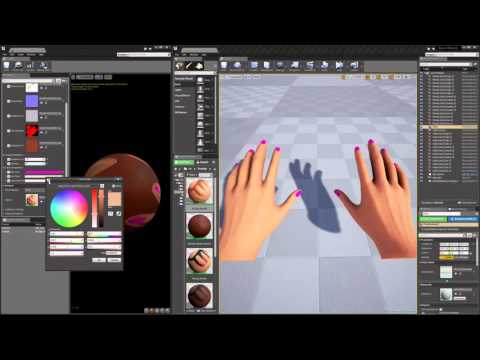 Razer Hydra usage example video:
Watch here: https://youtu.be/piz-Y7V1Bv8
Razer Hydra setup - Tutorial & Instructions:
Watch here: https://www.youtube.com/watch?v=SRo0SeUPzK4
*** Technical Details ***
34 Assets:
(4) Lowpoly Hand Meshes: Left/Right for Female/Male (Male/Female 1140 Tris)
(4) Medpoly Hand Meshes: Left/Right for Female/Male (Male 1998 Tris, Female 2228 Tris)
(4) Highpoly Hand Meshes: Left/Rightfor Female/Male (Male 8034 Tris, Female 8938 Tris)
(2) Female Skeletal Rig: Left/Right Hand
(2) Male Skeletal Rig: Left/Right Hand
(2) Female/Male Hand Texture @ 512x512
(2) Female/Male Hand Texture @ 1024x1024
(2) Female/Male Hand Texture @ 2048x2048
(4) Example Animation Blueprint (Grab)
(1) Base Skin Material Simple (Low/Med)
(1) Base Skin Material with Subsurface Scattering (High)
(4) Skin Material Instances for Skin and Nail colors (African/Caucasian, Low/Med)
(2) Skin Material Instance with Subsurface Scattering for Skin and Nail colors (African/Caucasian, High)
support email: marketplace@cykyria.de
website: cykyria.de
Example usage in "Magic Tavern" (Free Download)