Hello, I've been struggling with this for some time, can't get it looking right.
Trying to make grass move away from the player.
I've tried using Pivot Painter, but that seems to move the entire grass mesh, which gives some very ugly results:
(Even if it's masked to only the top to move, it doesn't look great as it all moves at once)
Then I tried another method with PivotAxis and RotateAboutAxis nodes. It looks much nicer as each blade/vertice moves on it's own,
but if you stand in the center of a blade of grass, the vertices spread apart making it super fat.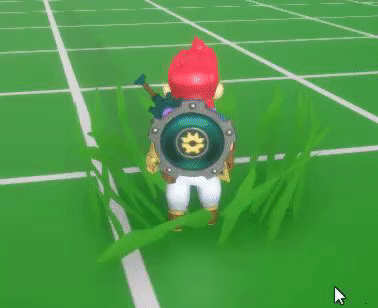 Is there some way to keep the vertices together? So I can paint this patch of grass and have each blade bend on it's own like above?
OR
Are there any other ways you've seen for a mesh to spread apart like the second example or any ideas?
Would love for the grass to split up like that but I can only find examples on the first, where the whole mesh moves at once.
Any info is appreciated!
Thanks!