Hello everyone,
We're happy to say we've announced our new update to our pack Economy Suite, now called Economy Kit.
MAJOR UPDATE: Now has player to player trading!
Economy Kit is a remaster of Economy Suite where we built the system from the ground up again with new features, cleaner UI and better code.
The Economy Kit features new features such as Drag&Drop, Buying and selling in Bulk as well as an improve UI and workflow. We will be creating new features as we reach milestones in our product.
Do you need vendors, handle money, an inventory system that's easy to integrate and that will feature new features in the future? Then get our Economy Kit now!
**
You can get the pack on Itch.io here:** https://pandastudios.itch.io/economy-kit
Marketplace: https://www.unrealengine.com/marketplace/economy-kit
Trailer: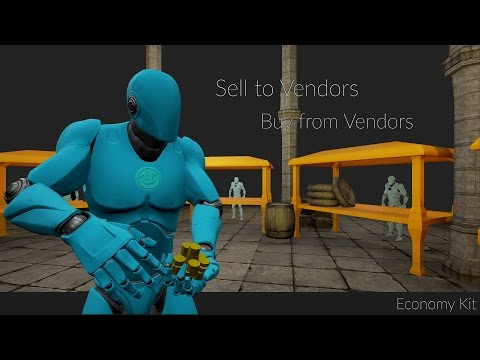 Current major features:
Built-in Inventory
Drag & Drop(NEW)
Shift/Ctrl click for selling/buying bulk(NEW)
New, better and more organized UI
Less heavy on performance
Buying/selling from vendor
Modular tabs in vendor now possible(NEW)
Multiplayer supports
Pickup up money
Picking up items
Dropping Items
Interface calls to easily create functions from the economy API
Trade with players
Customizable lock time
Actors only pick-up able after trade by owner for 60s if inventory was full
Trade cash between players
Combined trade worth
Drag&Drop trading
https://docs.google.com/document/d/1q-ilGqte0i-dNVVtTyGFdOKkhWRPmJFA58kf9ZOXV6I/edit?usp=sharing <-Items, vendor and money setup
Persons/teams who owned Economy suite before can request to receive this pack free of charge by sending us an e-mail.
Versions supported: 4.13.x, 4.14.x
**Images:
**[SPOILER]
[/SPOILER]
How to integrate: https://docs.google.com/document/d/1kSlLhTw7qvfWthuub-MuRIIK-mTTWZ1pjBLn68933vo