Director Tools is a powerful Unreal Engine 4 plugin for creating animated content inside Editor in real time.
From simple object movement and skeletal mesh animation to complex material parameters and advanced camera manipulation - this plugin provides everything that you need to feel like a movie director.
Core feature of the plugin is versatile and user friendly timeline that allows you to change property, of any object, over time.
All basic properties, like vector, bool and color are supported, along with more complex - skeletal mesh animation.
Advanced export settings and parameters provides great control over how the output file (or files) should look like.
Director Tools allows you create any animation sequence, from simple door opening to a fully featured, dynamic fighting scene.
It can be used for showcasing 3D assets and pre-visualisation or even movie creation.
In the near future we plan to release non-linear sequence editing, curve editor, audio support and more!
Check out pre-release trailer!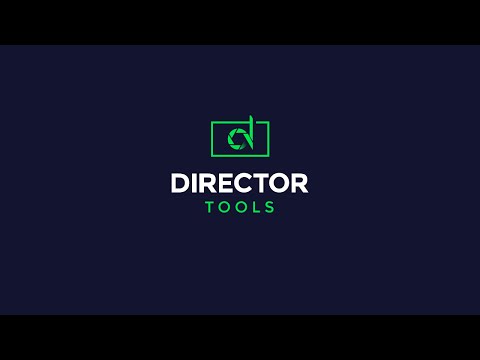 Quick Features Videos:
Tutorial Videos:
WHAT IS THE PRICE?
We are currently working on pricing and licensing. Sign up for our newsletterto get the latest news.
WHY WOULD I NEED THIS SINCE THERE'S ALREADY MATINEE FOR MAKING CINEMATICS AND ANIMATIONS?
We believe that our product provides much easier workflow than Matinee.
Users not familiar with UE will be able to get desired results much faster without the need of spending hours on tutorials.
And those who know Matinee will for sure appreciate much clearer timeline, keyframe editing, instant preview and video export.
With DT plugin, you are just few clicks away from exporting your scene into a video file or image sequence.
OK, WHAT ABOUT SEQUENCER?
We are aware that Epic's Sequencer is on it's way and experimental version is already accessible for everyone.
We will wait until full release to compare our product with Sequencer. It's just too early for now.
To find out more visit our site http://director-tools.com/