----- Update 6-26-2015 ------
I have submitted the pack everyone!!! And I have moved it over to this thread!! Thanks

----- Update 6-21-2015 ------
Hey guys another update! Scroll to the bottom to see the procedurally generated branches and splines for the trees


----- Update 6-14-2015 ------
Hey guys, thought i'd share a little update of a (Work In Progress) the procedural nature scene that I am working on. My latest idea is a spline generated river, with depth based foam and river flow speed based off of the angle the river is flowing at. The foam also populates only near water falls at the tops and base of them. Hope you all enjoy it! I will be sharing more updates soon on my facebook page.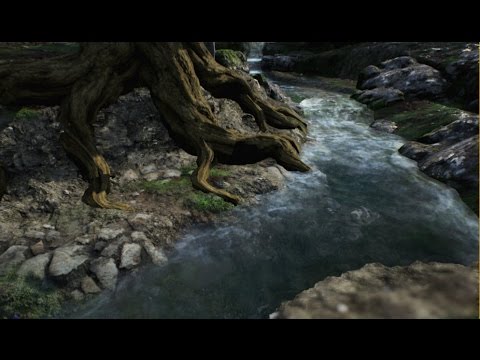 Hey everyone,
I thought I would share with all of you what I have been working on as I know many of you were wondering when I would be releasing the textures that are available for purchase on my Gumroad into a Marketplace Pack. Well here is a sampling of what I have been working on that I think all of you will enjoy!
Of course the pack will include the textures found on my site ready for Terrain painting! With realtime tesselation and a slope based shader for river banks and cliffs. I'll share those textures in this post as well, but what I think most of you will be excited about are the procedural aspects of the pack. Here is a preview of just one of them for now as I don't want to give away all of my secrets yet until they are ready for public eye. Feast your eyes on Procedural Trees!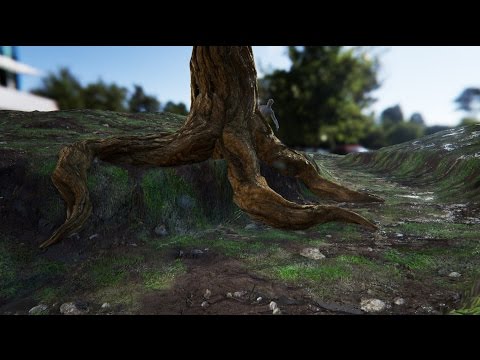 And here are some of the Textures/Materials/Assets that will be Included in the pack as well.

The pack will also feature Vertex Painted Moss on the Trees and Rocks and of course the grass will be placed like normal foliage throughout the scene.
Any feedback is welcome! Thanks!