**Project Reel: **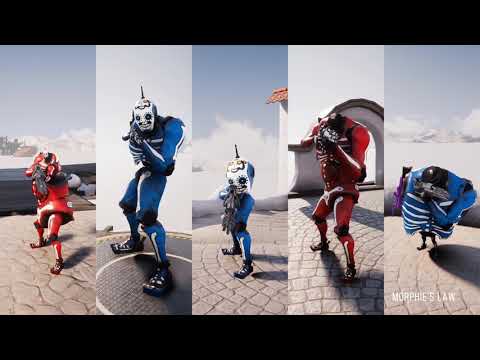 Ironbelly Studios](http://www.ironbellystudios.com) is a full development provider with a mission to consistently deliver world-class quality by empowering and organizing the world's greatest talents. Our rapid growth over the last several years is attributed to our ability to deliver high quality work and competitive pricing. Ironbelly Studios is able to deliver anything from small scale to AAA across nearly every device on the market. We're equally as comfortable working on non-gaming / commercial projects.
Whether it is technical, creative, or design, Ironbelly can fill any gap in your pipeline, or handle the entire project development process from concept to completion.
What services do we offer?
We offer a full range of comprehensive services under one convenient and efficient roof. You'll never have to worry about tracking down or taking risks on multiple people with unproven track records. The list below covers the primary items most clients are looking for, however, if you have something special in mind, feel free to reach out to us on our
[quote form.]
(http://www.ironbellystudios.com/form)
**2D: **Concepting and illustration
3D: Organic and Hardsurface Modeling
Rigging, Animation and Mocap: Experienced with all facets of UE4's animation system
UI design: UMG, Scaleform/Flash or Coherent
Level Design: Advanced knowledge and experience with Unreal and Unity. Services include full documentation and planning, terrain, lighting, shaders, materials, post processing, and everything else you'd need done in the editor
VFX work: Be it sprite based or real time particles using Cascade
Audio: Full soundtrack composition and sound effects
Programming: Advanced coding and Uscripting for UDK, UE3 and of course UE4 (including full blueprint coding)
Writing: Creative writing services available for scripts, dialogue and game design
A few Projects we've worked on recently
If you have any questions or want to chat about working together on a project head over to www.ironbellystudios.com and take a closer look at our services and portfolios. Afterwards I certainly look forward to the opportunity to sit down over email or discord and hear a bit more about what you are working on and what role we could play to help bring your project to the world.
Feel free to use the contact or quote forms on the website or, if it's easier, just send us an email to [EMAIL="info@ironbellystudios.com"]info@ironbellystudios.com
Discord: https://discord.gg/7mmZRm5q6j
Skype: ironbellystudios
And now for some eye candy:
VR & High End Modeling
**3D Assets

**
[SIZE=20px]**Weapon Models

**
[SKETCHFAB]71b048abc9504440be7a656afd9c0830[/SKETCHFAB]
[SKETCHFAB]de9cdbdf3156480cbb6ae61b21c92677[/SKETCHFAB]
[SKETCHFAB]72b1349a3cec474cb50e0c8e3bc526b2[/SKETCHFAB]
Animations
[Sketchfab]368134c8839244a8a861c2b921621126[/Sketchfab]
Character Design[/SIZE]
[Sketchfab]d49d0dc4757a4474b4a6792e8cc1bcf6[/Sketchfab]
**UI / UX

**
2D Concept / Inspirational Art