Hi! I happy to introduce you my system for character customization (like in Black desert online).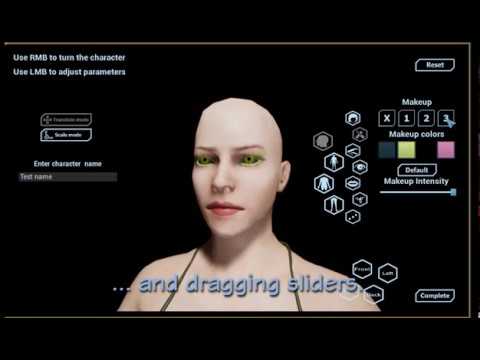 Features:
This is lightweight customization character system via only Blueprints

Can be extended for your purposes at any time - from creatures to weapons for example

All basic stuffs are made as simple as possible - add colors, tattos and other things takes only few steps

UE mannequin compatible model

Model is about 7000 tris

All code is in bluerints

Skin, eyes and cosmetics customization

Very simple integration workflow

No blendshapes - only bones deformations are used

Moving/scaling modes (fully ajustable - for every bone you can adjust translation/scaling limits, scaling mode - uniform or not, cursor speed to reach max/min values)

Can be used for absolutely different kinds of models(from weapon to aliens)for example

Number of Blueprints: 24 (14 of them are widget Blueprints)
As soon as possible there will be some important, free of charge updates, like basic hair pack and sliders support.
https://www.unrealengine.com/marketp…ization-system
Good day!