Hi all,
I am building a game about working on cars. I have plans for a few different gamepplay modes but the primary goal is to build something with enough depth to teach real diagnosis and repair skills. There are a few similar games out there but in my opinion they become part clicking and rust spotting simulators- I want to avoid that. I am primarily building this game for VR but I don't want to limit my audience so I will also be doing parallel development on a screen based version.
I believe this concept is a very good fit for VR. There is little locomotion required, the confined space allows me to throw massive amounts of resources at the visuals, and VR allows people to see spacial relationships and understand how things fit together. Additionally most of the visual information is in the player's near field, which plays to the strengths of the headsets.
I am currently finishing up a due diligence phase that includes:
*The first licensing deal
*Establishing my art workflow and getting a good sense of how long the content will take to build
*Testing my content at scale to make sure I am building content that will run well and look good in VR.
*Testing forward rendering/lighting features to find out what I can afford to use and ensure that I will be able to hit my visual quality targets
Some images:
Animation of some parts: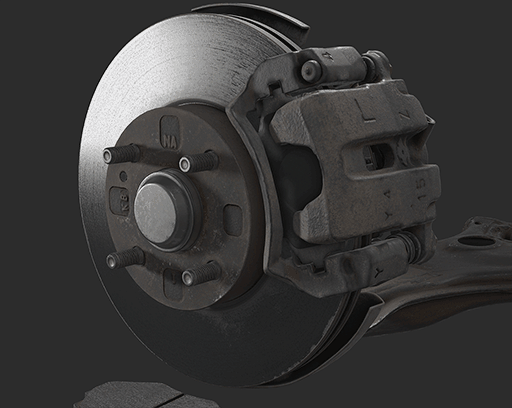 Large version of the same animation: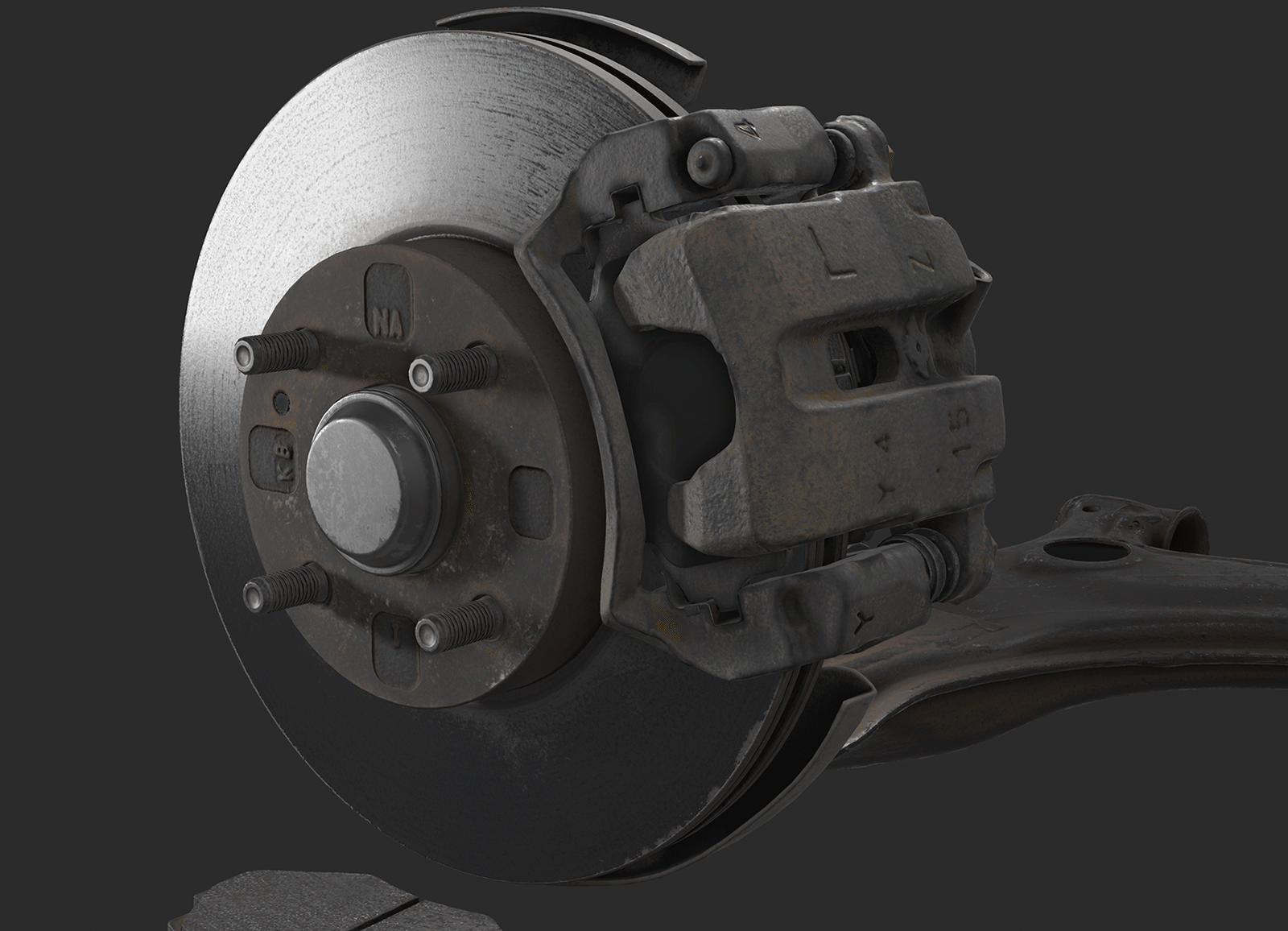 A still from marmoset:
https://forums.unrealengine.com/attachment.php?attachmentid=137990&stc=1
Some images of my current testing space in unreal. The environment art is temporary, I built something quick so that I could testing lighting and reflections. The car body is also heavily work in progress:
https://forums.unrealengine.com/attachment.php?attachmentid=138222&stc=1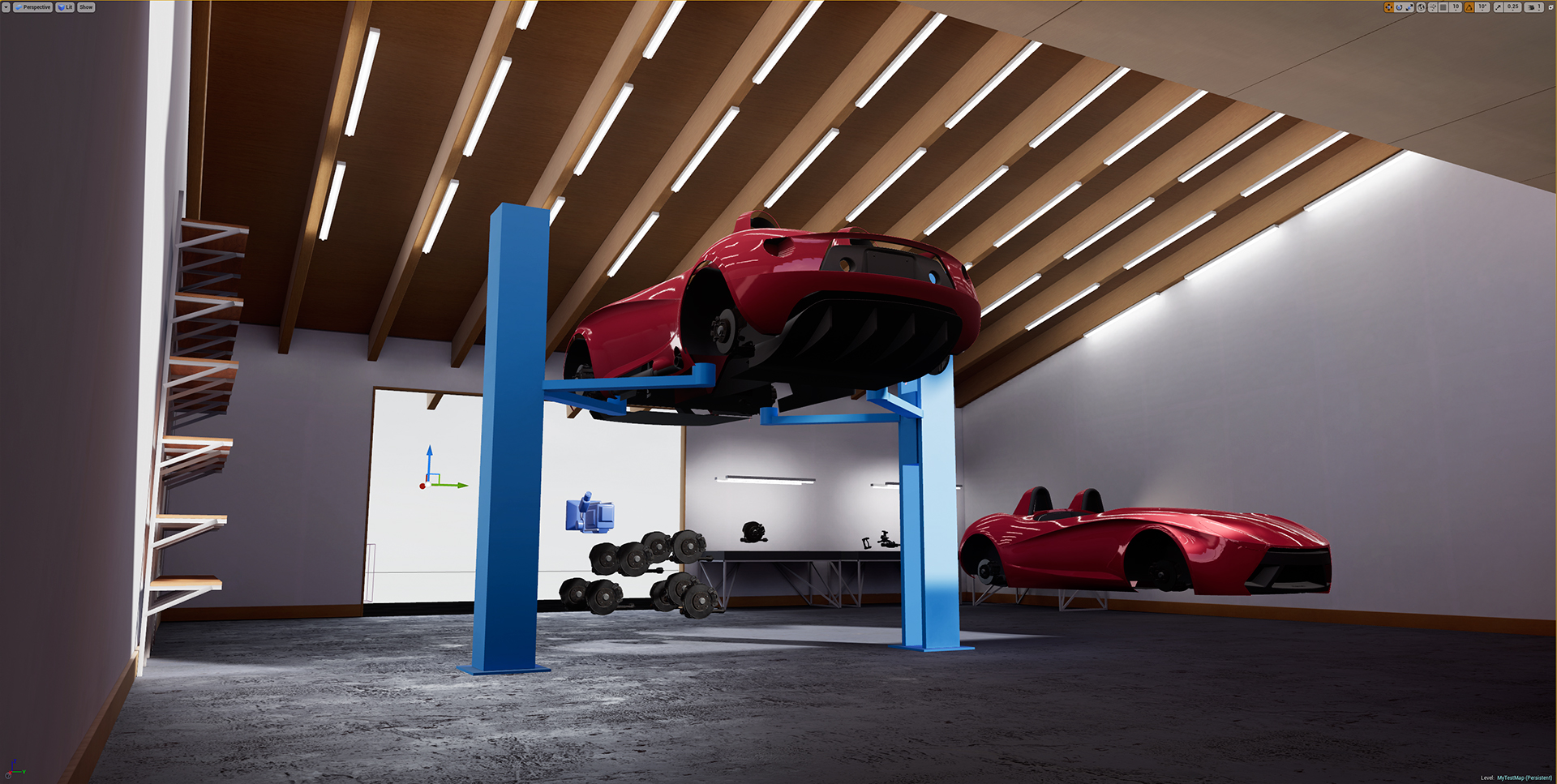 My next phase of development will be working towards a prototype that includes a few more finished car pieces (front subframe, front upper control arm, and I need to start my re-use bolt atlas) and basic assembly/disassembly functionality. I am new to blueprint but so far it is fairly intuitive. I am planning to place a socket for every part of the car and snap parts on and off. There will need to be some logic on each part to check if all the other required parts have been removed before allowing removal. Eventually I will need to go into every piece and implement unique behaviors (things like using a pry bar, shaking on something to check for play, popping a ball joint, using a shop press…).