Hi Everybody can introduce "Sky City" project.

I'am experienced programmer unity3d/ue4 c++/c#, networking, VR, AR, gameplay mechanic, ai, plugins, sdk extends, etc all aspects of the game in one person.
Last 2-3 years working with Ue4 very close. And seeking now partner for new ambitious project game genre of Stealth.
Game allow the player to choose between a stealthy approach or directly attacking antagonists, perhaps rewarding the player for greater levels of stealth.
Have a tech prealpha demo, yep using proprietary assets from "Styx master of shadows" only for demostration purposes for core gameplay. And want to create something like a Thief,Deus variation etc…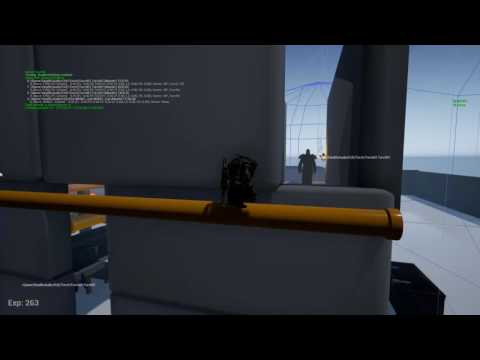 Iam seeking animator for project if you interested pls check this thread
https://forums.unrealengine.com/showthread.php?116603-Seeking-Experienced-Animator-3D-Modeler-for-Partnership
Thx all enjoy and sorry for bad english)