Hi all,
So I have been working away with unreal 4 over the last few months in an attempt to bring my game that was originally a 2D strategy shooter being written in C++ using my own graphics engine, to life.
I'd previously spent a lot of time on it while keeping an eye on other engines such as unity etc but I didn't like them due to the lack of C++ support or various other issues. Then with unreal 4 came along and after 2 days worth of playing I dropped my own engine and made the jump because basically I could get so much done and its just looks amazing. It was a hard choice and I never thought I would convert to 3D but I haven't looked back or regretted it for a second.
So EOT is a top down shooter with a strategy element that involves capturing/keeping points to keep your marines supplied with ammo,health etc. You can have up to 4 marines, 4 classes of marines and a load of weapons. Each class has its own special weapon eg sentry cannons, flares, grenades etc. As always this is a work in progress a lot of the assets are taken from unreal market place content or just holding stuff. IE this is not a finished product

I've started up a website with a little detail here: http://8blitz.com/EOT/
Also I post frequent updates to twitter: https://twitter.com/Uberpussy
My most recent video is: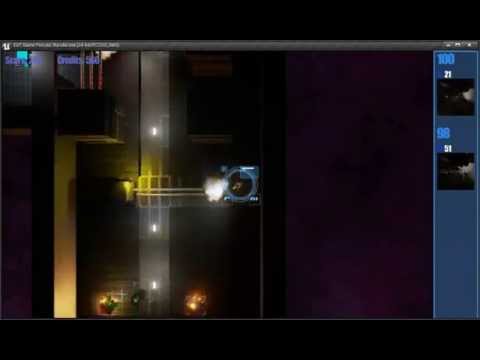 Please forgive the quality, I will post a decent quality one soon which shows of the current feature set and also the new assets when they arrive.
I'd also like to send a big thank you to the unreal team and the community. Before I was basically on my own with my own engine and my own problems, now I feel like when I hit a big problem I can't solve I can post on the answer hub and someone will figure it out. I've been trying to make sure I answer questions myself as payback but to all who have posted a big thank you. Even just looking at peoples ideas and projects continually inspires me and the reason I thought I should post here.
Also a big thank you to [PAID] Pixel Perfect Polygons! The Most Popular Art Dev Solution in the UE4 Community! - Looking For Work? - Unreal Engine Forums! who has been working on assets for me, again found in the community.
I'm on the look out for character modellers as I need a rigged marine model & probably 5 alien life forms done so if your interested please drop me a line. I can pay but I'm self funding so not mega bucks ;D