Hi all!
I'm developing an UE4 tool, which works like almost any other kind of Camera, to be able to easily capture 360 videos and/or high resolution screenshots, (with your usual workflow!). So it works with Sequencer, Media exporter, High Res system, etc.
Only limitation is that some kind of screen space based post process effects can cause artifacts, so it's recommended to disable them (like Screen Space Reflections, dynamic Ambient Occlusion…)
After spotting some 360 suuuuuper overpriced recorders / capturers into the Marketplace, I have decided to create this one, planned to be sold by a much lower price. In addition, as commented, it can fit your usual workflow, as it work's like a common camera, so it's a quite simple blueprint but quite powerful, having a big simplicity/power ratio.
What do you think about its capabilities?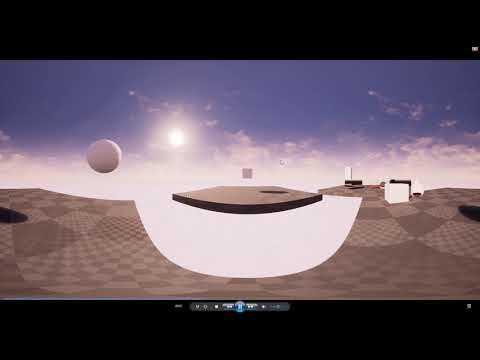 Thank you and best regards!