I've tried everything and still can't make the Wheeled vehicle BP to work. I am using blender and creating a vehicle from scratch. The wheeled vehicle collisions don't seem to work right. They don't snap to the wheel bones.
The rotation of the wheel collision looks good, but the position is not. Also the position of the wheel collision changes when I remove/don't add primitive box to the root bone. I have 6 wheels, but I am trying out 4 wheels for now.
I get this all the time: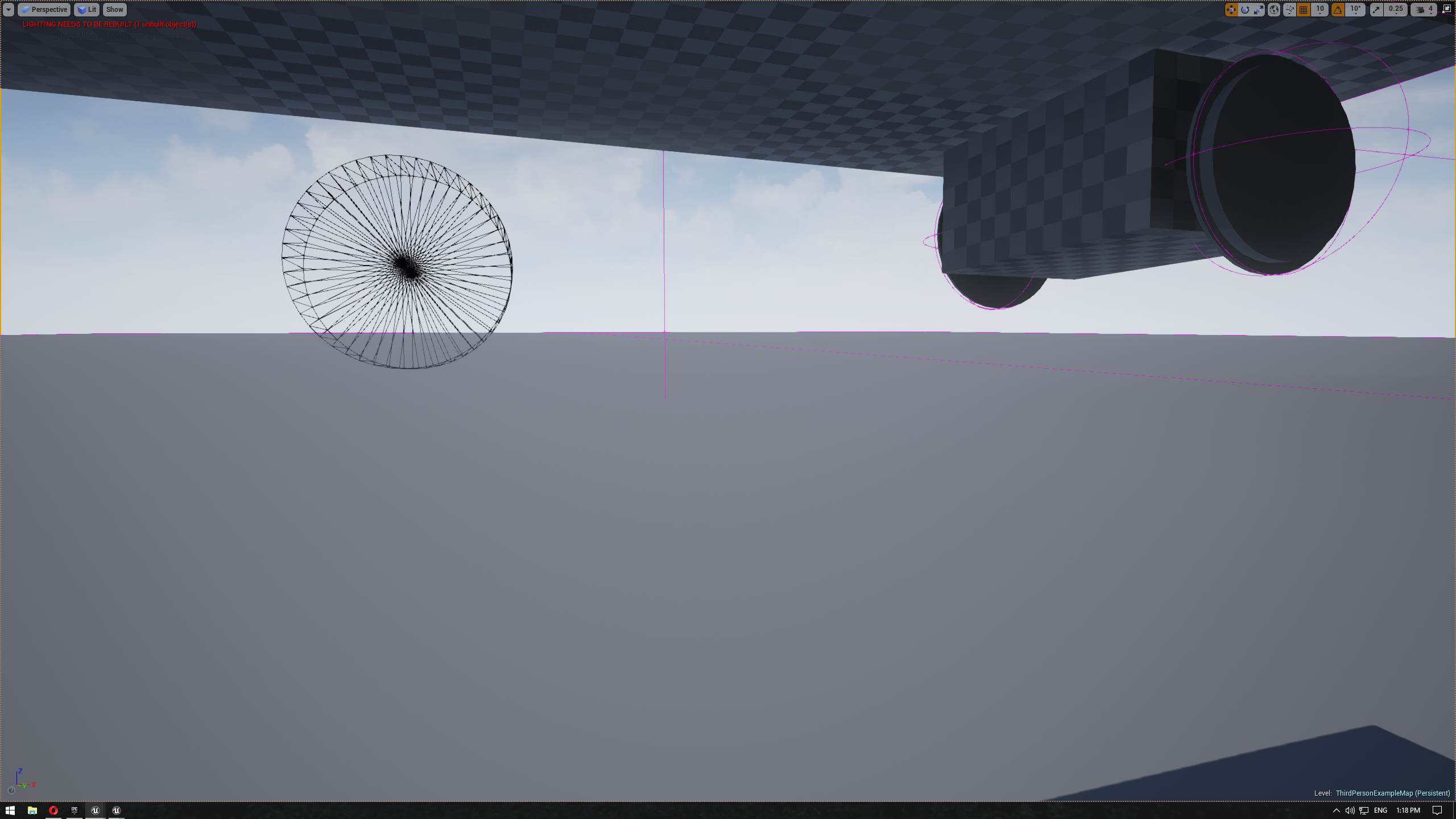 Blender: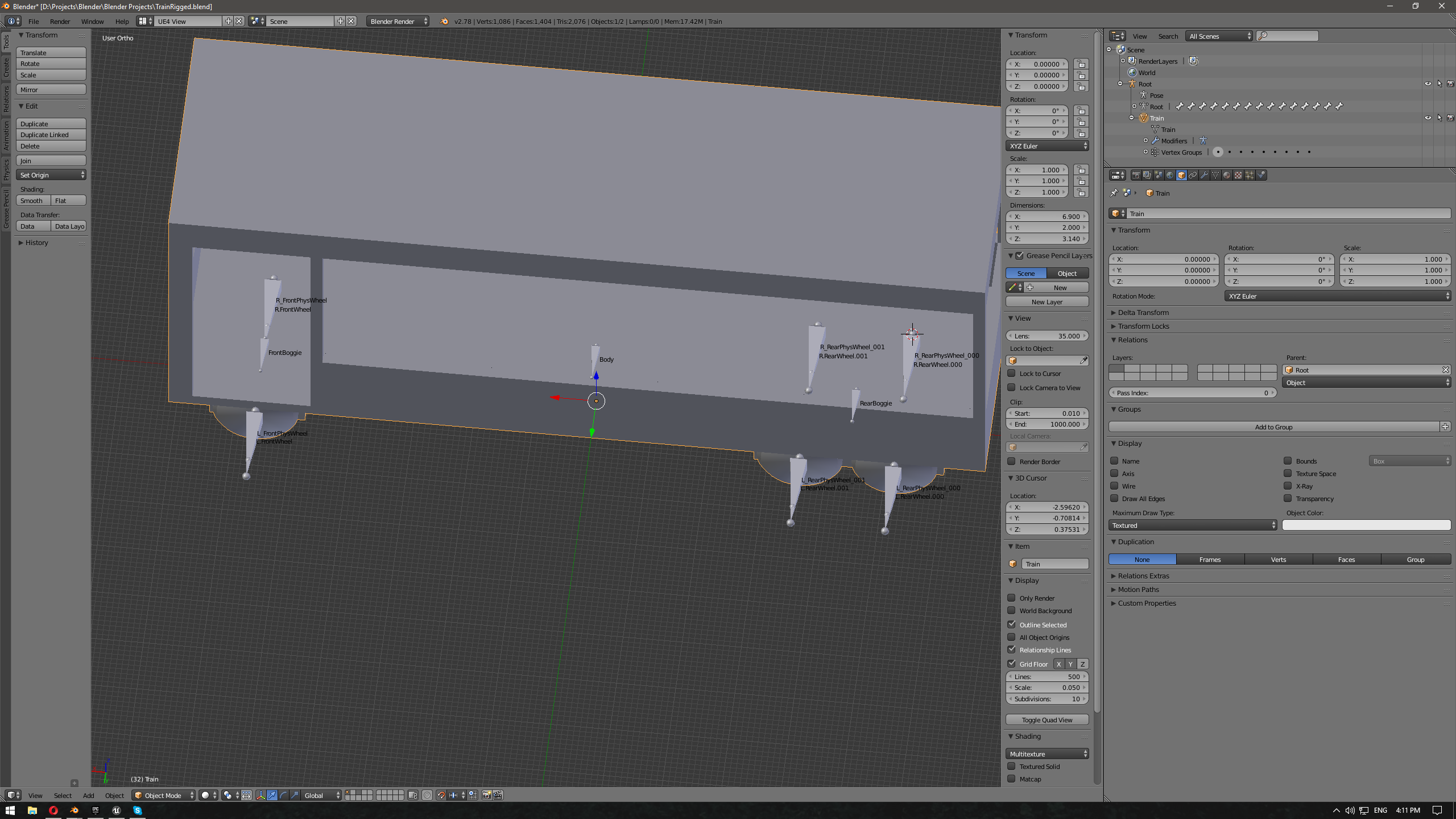 Tried so far:
Followed exactly everything like in Vehicle template.
PhysWheel (Not weighted bones for the wheels. Like in vehicle template)
Rotated all bones to the left (y+) / Reseted the bone roll
Different names (don't think it does anything, but gave it a try anyways also tried "." or "_" in names)
Moved the pivot down to 0,0,0 and the vehicle up (I think this fixes the jiggering/flying vehicle)
All the bones are Vertex Grouped
Joined everything into 1 mesh
The Vehicle is pointing towards X forward and Z up
Applied rot/scale/loc before exporting.
Without bones (With empty axes plains, still get the problem with the collision)
Tried Exporting with "!EXPERIMENTAL! Apply Transform" turned on in blender. (Worked for mesh bones with experimental option on, they snapped to the wheel location but wrong rot.)
Tried importing and setting in new Unreal project.
---
Offsetting the wheels would fix it temporary, but thats not helping much.
Could someone try and create a working vehicle with the rig or point out what I have wrong in the blender rig or if its a bug or its blender/fbx related or if you have a similar problem. Here is the rigged FBX
I would really appreciate if anyone could explain what exactly is wrong.