well technically its one of blenders older export scripts that I have edited a little. as you probably already know static meshes are fine but for skeletal meshes there are a few problems with blenders standard fbx exporter the main 2 being 1: adds an extra bone witch is not needed (or wanted) in UE, 2: it rotates all bones in place (witch used to brake the animations, it doesn't anymore but I still don't like having rotated bones). at the moment if I export a using my custom fbx exporter it doesn't add the extra bone and disables global rotation(basically locking the bones in place) but the Y axis of the bones gets inverted however as UE4's Y axis is opposite blenders it makes no difference (kinda fixes it:p), I still get the "out of date fbx" message but as that does nothing to the model it doesn't really matter (I was thinking of changing the export script to trick UE4 so it doesn't give the message).
I was trying to make my fbx exporter as an add-on witch sort of worked as you can see in this image.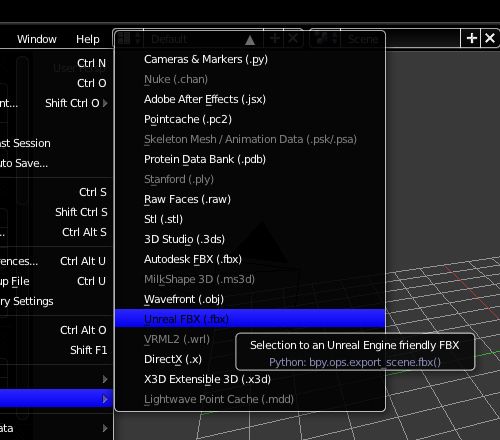 the problem is that when you have both fbx exporters in blender add-ons folder my exporter works fine but if you try to use the autodesk exporter it ends up using my exporter settings, so to answer you question if I work out how to fix that last thing I was planning to release it, although as its an edited version of a previous exporter I might need to get permission.
I know I took the long way to explain that but thought it would be better then leaving you hanging;)