Hello Everyone,
I am experiencing a weird behaviour in my game. I have everything working in MultiPlayer, but this only works if the Server is NOT dedicated.
Video for clarity:
A couple of details:
I replicate Yaw and Pitch on servers.
I use a Character BP separated from the Weapon BP.
My Character capsule is set up to ignore collisions of a "bullet" channel, which is where the bullet tracing happens.
My Character mesh is set up to block only the same "bullet" channel.
I use FABRIK but even removing them didn't change anything.
"simulate skeletal mesh on server" is checked.
This behavior is the same even for 3 players (so definitely one is not local): all of the 3 see the same thing with a listening server, but not working on dedicated.
Is there anything I am doing wrong? What can I check?
This is how I set up my yaw/pitch: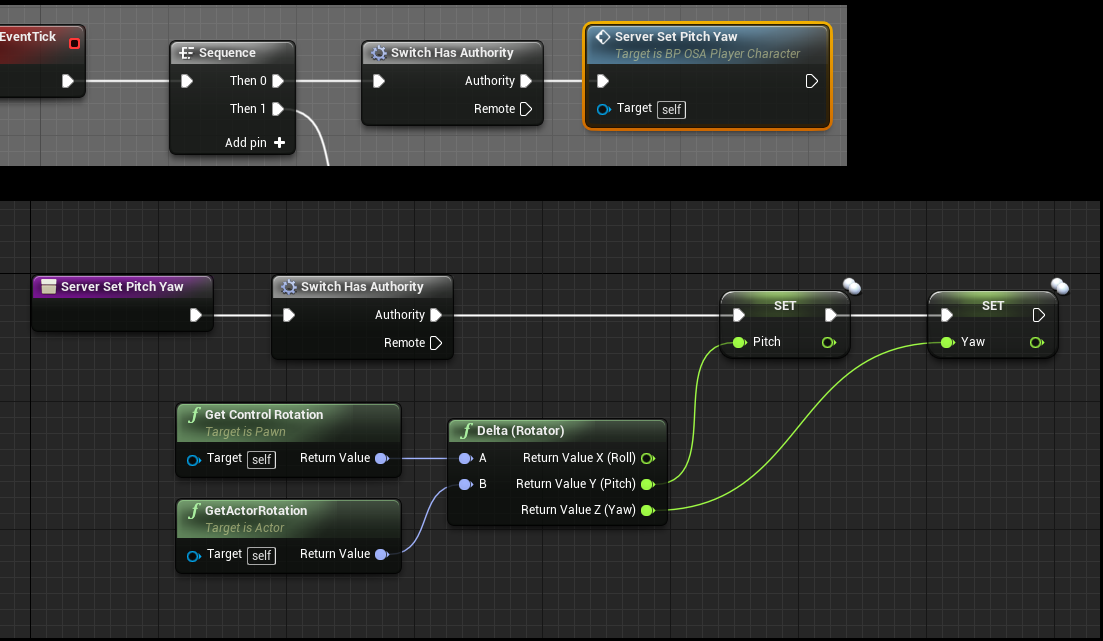 This seem to work since I can see the correct pitch/yaw reported from the server: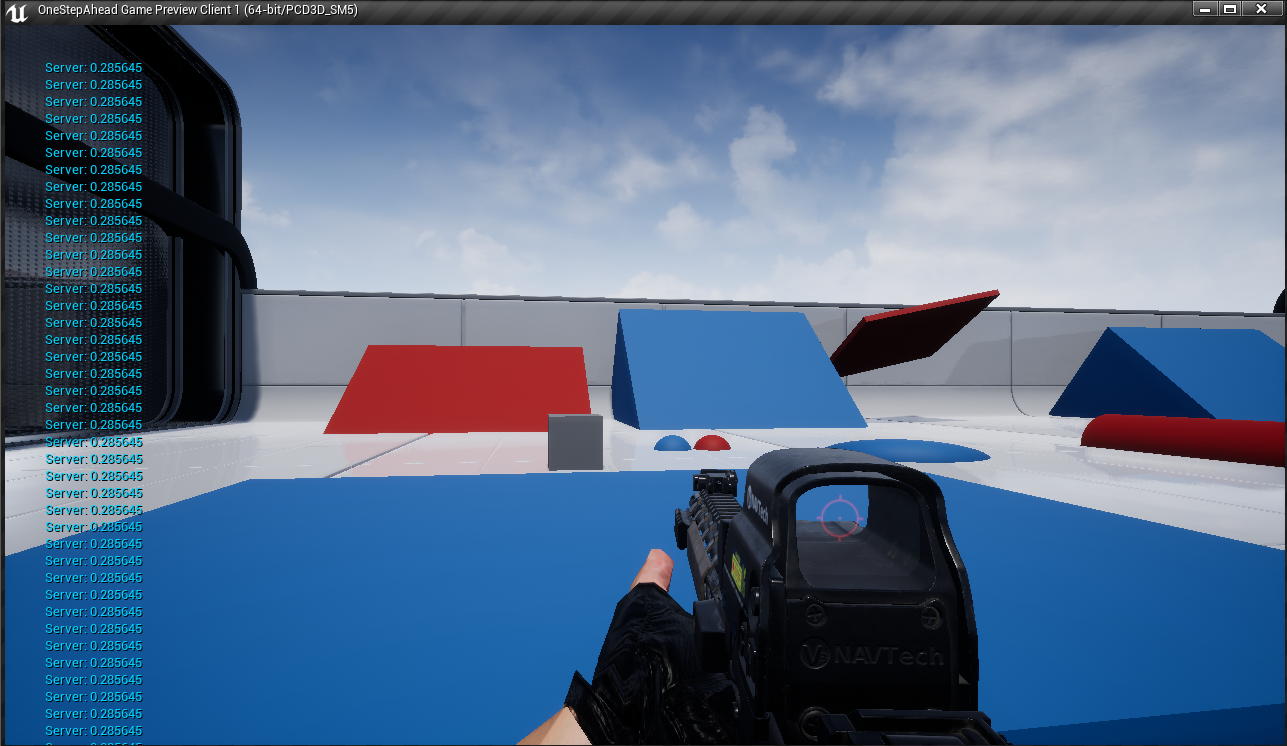 Any help would seriously be appreciated, this is a major drawback in what I am building unless I can fix it…
Thank you…
r.