** Voxel Worlds Project ** [UNPAID]
Project Title:
Voxel Worlds
Description:
Voxel world much like minecraft but with more focus on rpg elements for its first chapter and characters that have a bit more movement opportunities for animation.
Includes:
Chunk Generation.
Textures for Testing Noise Generation.
Block Removal and Placement.
Floating Blocks on Removal.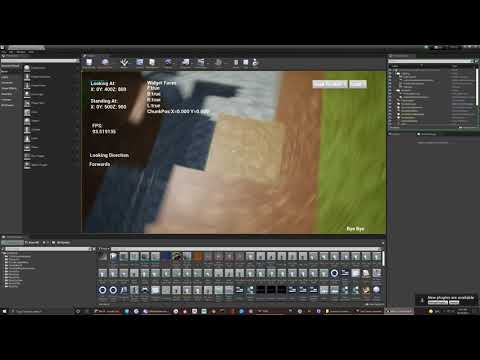 This project is a Voxel World Generator, In short I have given up devolpment of this project fulltime and wish to hand this over to community as a always free project to expand on or use yourself in voxel based games,
I hope that the communty jumps on this project and helps create something intresting but please understand this is far from complete and needs work to be fully usable,
Currently the project can render in chunks and blocks can be placed and destoryed, but as of right now all block faces still load and cause frame drops on chunk refresh, which is still being fixed the project will recieve characters and animation in the future when time allows it same with music,
The project will be uploaded to github and you can grab a copy to look at feel free to add to it, any addon that fits goal of project will be added to main project and shared as a new version.
Talent Required:
Texture Artist (Block Textures)
Voxel/3D Artist (Characters, Mobs and Items)
BP and C++ (Gameplay and Server Setup)
Ability to export to FBX format.
Experience with UE4.
Voxel Generation Experience
Server setup Experience (How Minecraft runs there Servers)
Project Link:
Contact:
Discord: Brandon_Cadenaro#5123